Britney Spears Instagram page goes dark with warnings
Pop superstar Britney Spears' Instagram reportedly went dark after a week of risky snapshots and violated the app's community guidelines.
Fans were faced with "Sorry, this page is not available" and "User not found" warnings when they tried to visit the pop star's page on Monday.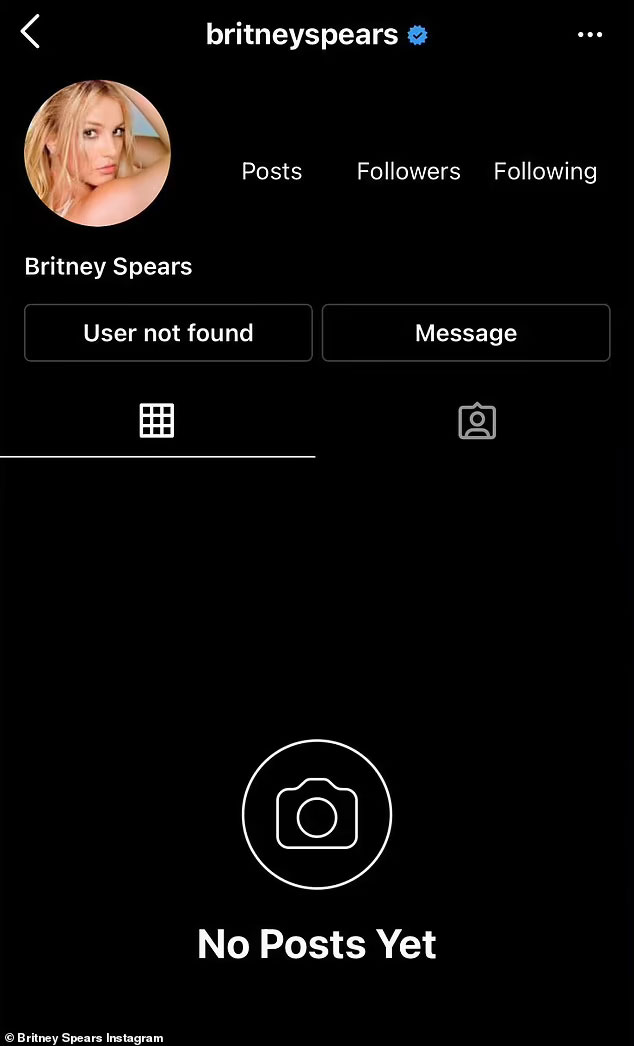 Recently, Spears has posted some very daring content that may violate the app's community guidelines.
Britney stunned fans and followers on Thursday when she shared a video of her thong-clad bum as she hit back on haters, saying she'd edited photos of her character.
In another sizzling post, the singer appeared topless, showing off her incredible curves in white bikini bottoms, red boots and little more.
According to Instagram guidelines, user submissions must be "suitable for a diverse audience," including minors.
Music sensation Britney Spears' Instagram has become a fascination for fans, some of whom believe the star is using her pictures to send encrypted messages to the public.