Festival celebrates role of corn in Tucson's City of Gastronomy | Tucson Restaurant News
The historical role of corn in the heritage foods of Tucson and the region takes the spotlight at a new monthlong cross-border food festival celebrating three North American Cities of Gastronomy.
"The Pueblos del Maíz" festival kicks off May 5 in Tucson before moving on to San Antonio, and the Mexican cities of Merida and Puebla later in May.
Tucson opens the monthlong festival, which is apropos given we were the first American city to earn UNESCO's City of Gastronomy designation in 2015. Ensenada, Mexico, earned its the same year, but Merida didn't get its recognition until 2019, two years after San Antonio.
"Pueblos del Maíz," produced by the nonprofit Tucson City of Gastronomy with support from Pima County's American Rescue Plan for funding tourism recovery, runs May 5-8 with events being held at Hotel Congress and Fox Tucson Theater on East Congress Street; Mission Garden at 946 W Mission Lane; and San Xavier Co-op Farm, near the San Xavier Mission.
People are also reading…
The photo exhibit "Maize Traditions in Puebla" by Andrés Lobato will be on display as part of "The Pueblos del Maíz" festival.
Andres Lobato


Events include a block party with street food, cooking demonstrations, a chef showcase dinner, live music, a film screening, a photo exhibit and educational activities. Here's the schedule:
May 5: Photographer/journalist Andres Lobato's "Maize Traditions in Puebla" photo exhibit will be on display at The Citizen Hotel, 82 S. Stone Ave., beginning at 5 pm Admission is free.
Fox Tucson Theater, 17 W. Congress St., will host a movie screening for Alberto Cortés' "Maize in the Times of War" from 6:30 to 9:30 pm; free. The film looks at the importance of corn and the dangers of the crop faces for Mexican farmers. Producer Carlos Rossini and Cinema Tropical director Carlos Figueroa will hold a Q&A following the screening.
May 6: Tucson City of Gastronomy will host the Maiz Showcase, a bocadito dinner experience featuring some of Tucson's finest chefs at Hotel Congress, 311 E. Congress St. The dinner will feature 10 Maiz-themed small plates created by local award-winning chefs, restaurateurs and food artisans including Carlotta Flores of El Charro; John Martinez of Tito & Pep; baker Don Guerra of Barrio Bread; James Beard Award winning chef Janos Wilder; Mateo Otero of Rollie's Mexican Patio; Erika Munoz of Seis Kitchen; Borderlands Brewing chief brewer Ayla Kapahi; Kristel Johnson of Hub Creamery; and Adam Krantz of Monsoon Chocolate. The cost is $50 per person and that includes admission to El Tambo music festival at Congress. El Tambo Fest will include sets by Vox Urbana, El Santo Golpe and El Tambó DJs. It starts at 9:30pm and admission is $15.
May 7: "Pueblos del Maíz Fiesta," a free block party at Hotel Congress, runs from 5 to 10 pm Gertie & the TO Boyz, Los Hermanos Cuatro, Las Trillizas y Dulce and Native Creed will perform outdoors while Juan Wauters of Uruguay and Los Velvets of Nogales are set to perform inside at Club Congress. The party also will feature more than 15 local food and artisan vendors and a panel conversation about Maiz and the Sonoran Desert; free.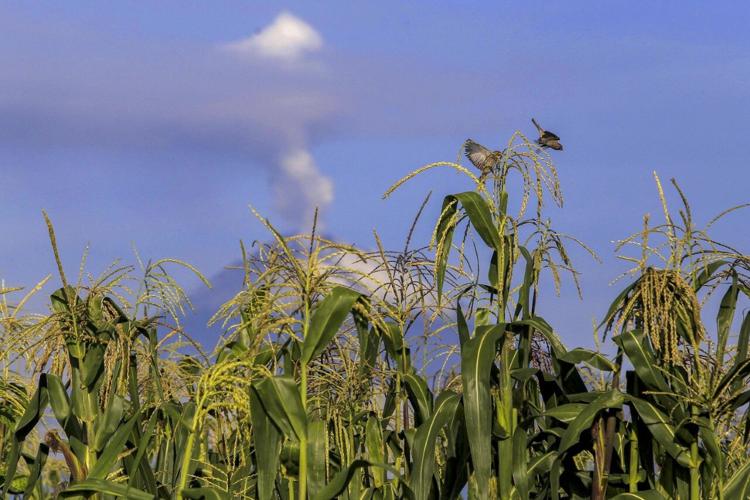 "The Pueblos del Maíz" is a monthlong cross-border festival that starts in Tucson and goes to two Mexican cities and San Antonio.
Andres Lobato


Restaurants and bars that have opened in the Tucson area in 2022
Ren Bakery and Espresso Bar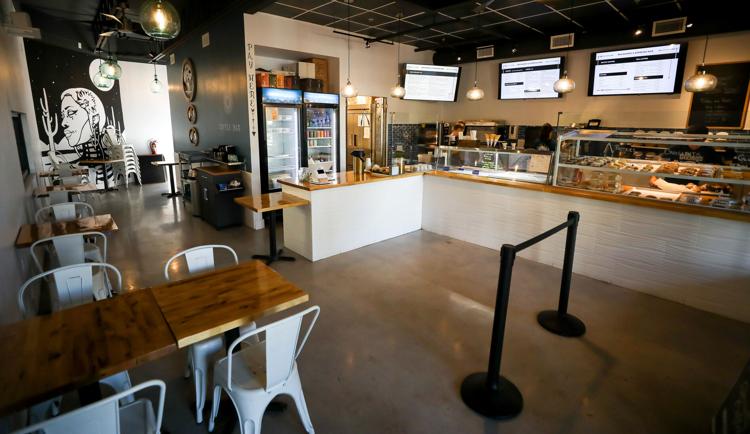 Ren Bakery and Espresso Bar opened in the former 8 Degrees Ice Cream & Cookies, an 1,100-square-foot space that already had an oven.
Rebecca Sasnett, Arizona Daily Star


4320 N. Campbell Ave., #43
520-389-8926
10 am to 8 pm Mondays through Fridays and from 9 am to 8 pm Saturdays and Sundays.
Baked goods from muffins and danish to scones and cinnamon rolls that are used in Ren Coffeehouse nearby, and of course, espresso.
Tanna's Botannas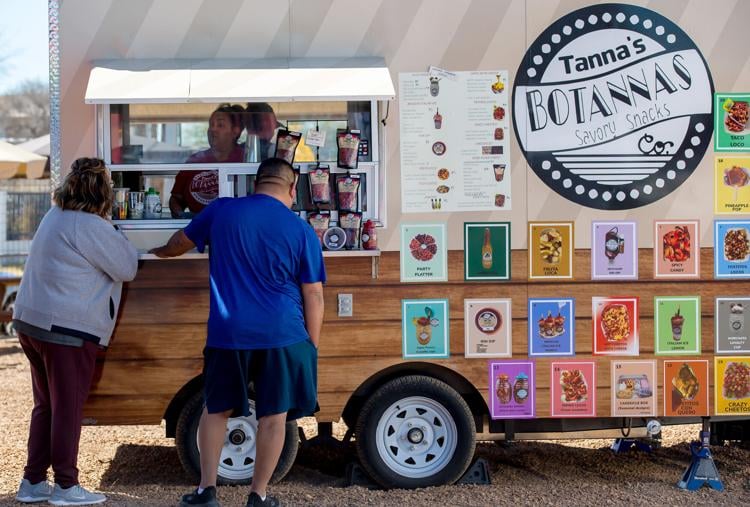 Marie and Buddy Lozano place their order at Tanna's Botannas, 4426 S. 6th Ave.
Rebecca Sasnett, Arizona Daily Star


4426 S. Sixth Ave.
520-445-5875
tannasbotannas.com
Spicy candies and snacks are on the menu.
Find spicy gushers and other Mexican-inspired snacks at this food truck and soon-to-open shop
TheMonica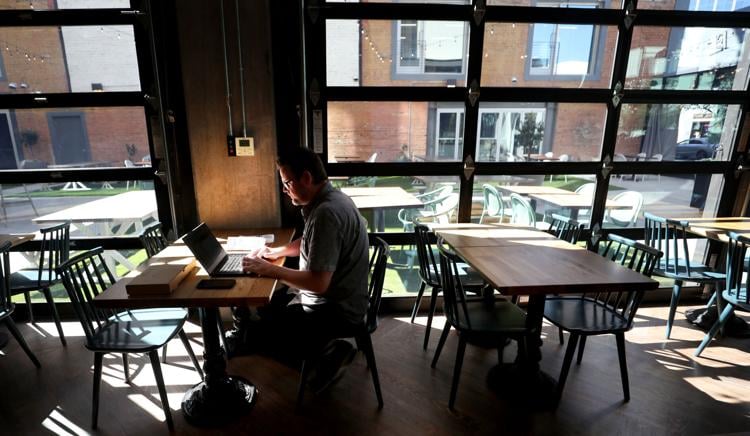 Chris Ahlers gets some work done in the main dining room near the retractable doors to the patio after lunch at The Monica, 40 E. Congress St.
Kelly Presnell, Arizona Daily Star


40 E. Congress St.
520-645-1924
themonicatucson.com
The Monica opened as an offshoot of El Charro Café. It is named for El Charro's founder Monica Flin and includes a market along with the restaurant.
New restaurant The Monica, named after El Charro's founder, is now open downtown
Pacaw's Wings & Things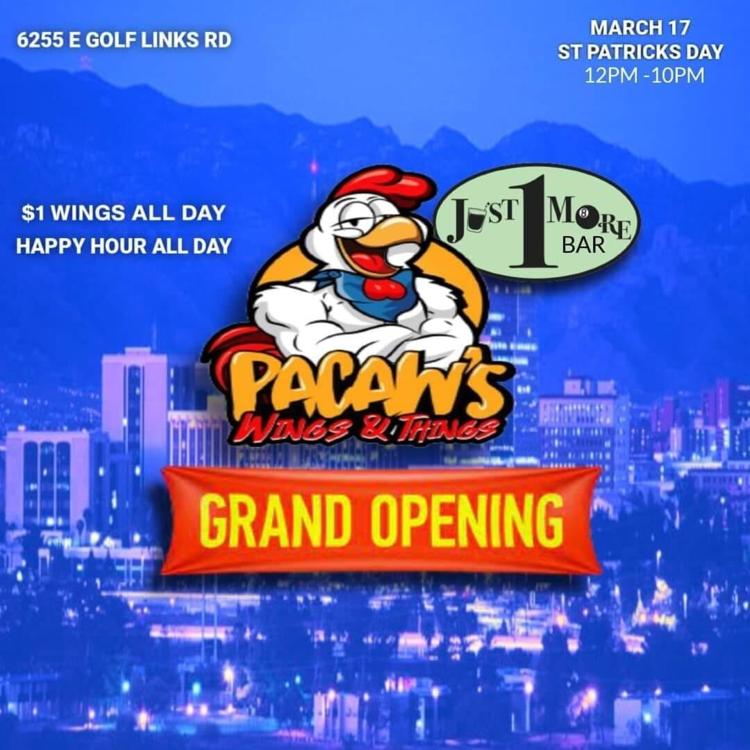 Pacaws via Facebook


6255 E. Golf Links Road
520-526-2857
facebook.com/pages/category/Food-Truck/Pacaws-Wings-Things-LLC-105721851726183/
Opened March 17.
bata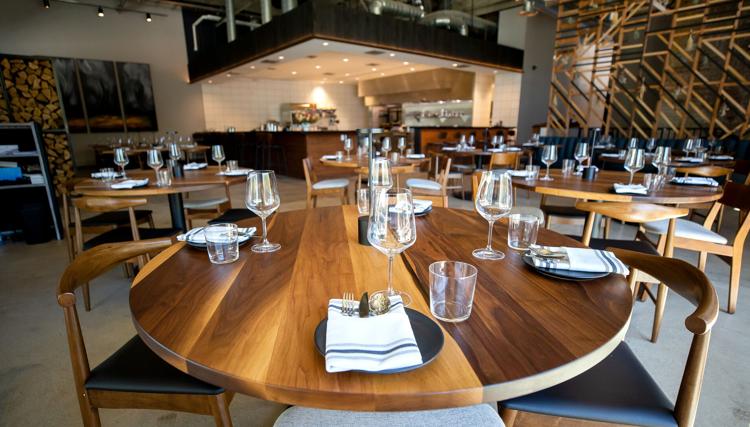 Bata takes up 6,000 square feet of the historic 1930s warehouse at 35 E. Toole Ave.
Rebecca Sasnett photos, Arizona Daily Star


35 E. Toole Ave.
batatucson.com
Bata is owned by Tyler Fenton, who, with two siblings, also owns Reilly Craft Pizza and Drink. The menu will consist of foods touched by fire, whether being grilled, charred, flame dried or burned (on purpose).
New restaurant Bata, from the owners of Reilly Pizza, brings a fire-kissed menu to downtown
Guadalajara cricket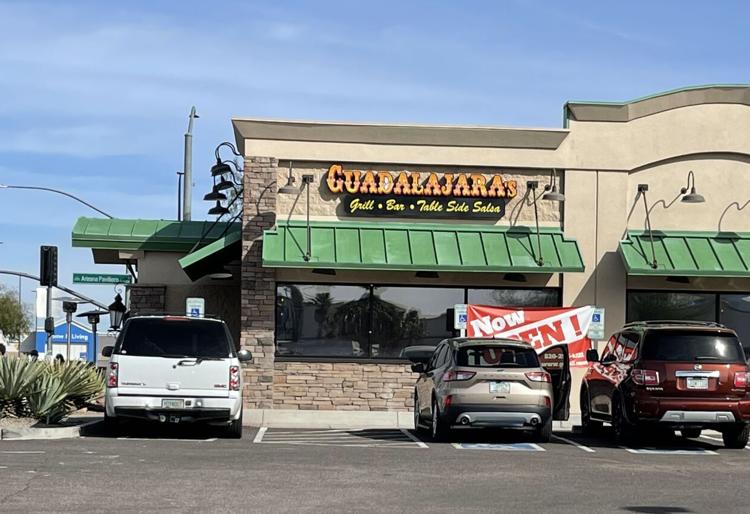 Guadalajara's in Marana has opened with the same classic Mexican dishes as its sister locations in Tucson.
Cathalena E Burch, Arizona Daily Star


5955 W Arizona Pavilions Drive
520-296-4221
ggrill.com
This Mexican restaurant at 5955 W. Arizona Pavilions Drive is the third location for chef-owner Seth Holzman, which include Guadalajara Grill Mexican, 4901 E. Broadway, and Guadalajara Grill Fiesta, 750 N. Kolb Road. It has the same menu of classic Mexican food.

This long-awaited Mexican restaurant has opened its doors in Marana
Cruda Mariscos & Oyster Bar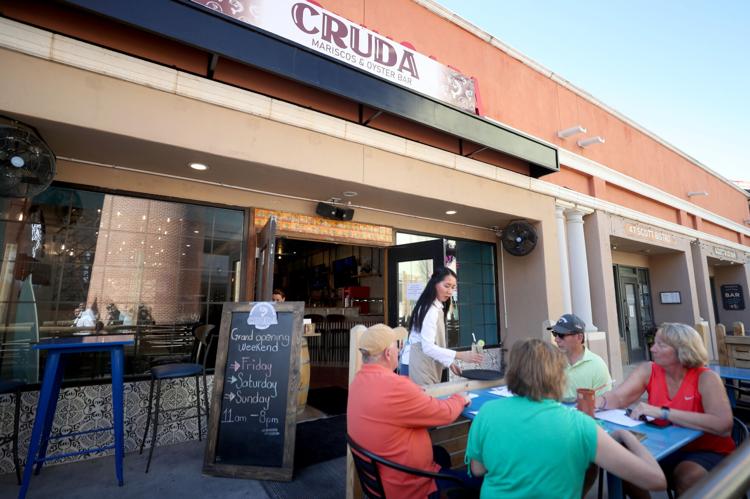 Server Lili Garcia brings drinks to the outdoor dining area in front of the new restaurant Cruda, 31 N. Scott Ave., Tucson, Ariz., Feb. 10, 2022.
Kelly Presnell, Arizona Daily Star


31 N. Scott Ave.
520-207-0589
Cruda is the newest in a slew of opulent, Mexican-influenced restaurants across Tucson. It was opened by Danny Cordova in the space left when his first downtown venture, La Chingada, moved into the former location of the now-closed restaurant Cafe Poca Cosa.
Oysters and ceviche micheladas: New restaurant Cruda just opened downtown
The Delta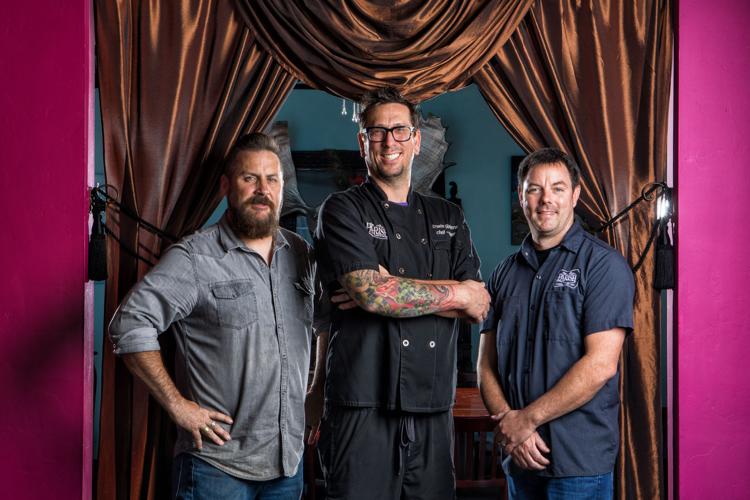 Owners of the newest downtown restaurant, The Delta. From left, Steve Dunn, Travis Peters and Bryce Zeagler hope to create a "libation and culinary thrill ride."
Courtesy of The Delta


135 S. Sixth Ave.
520-524-3400
thedeltatucson.com
The Delta officially opened on New Year's Day. It is the downtown sister project of local favorite The Parish.
Tucsonans might recognize The Parish as a restaurant that transforms an Oro Valley strip mall into a shot of New Orleans. The Delta will feature the same Southern Hospitality it will be a bar with a grill menu instead of the Parish's gumbo.
'Rock star meets Southern belle': Long-awaited restaurant The Delta is now open downtown
Midtown Vegan Deli and Market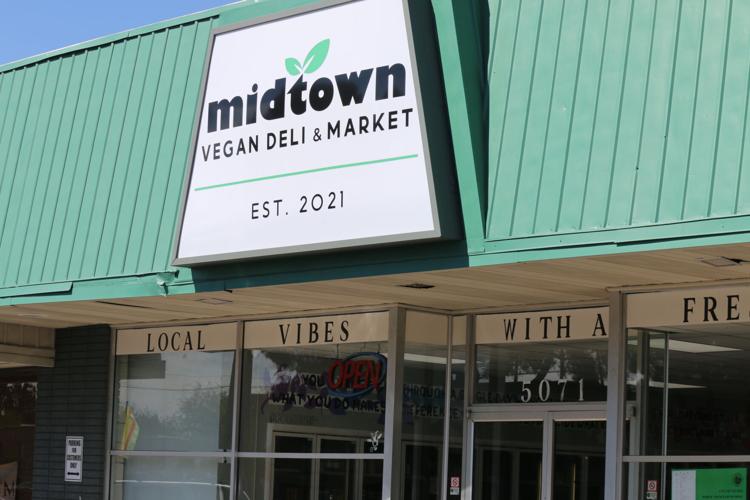 Midtown Vegan Deli and Market wants to make veganism more accessible for all.
Ellice Lueders photos, Arizona Daily Star


5071 E. Fifth St.
520-849-5553
midtownvegandeli.com
Tanya Barnett started her deli and market out of a desire to make veganism more accessible — for meat eaters and die-hard vegans alike. She asked vegans what ingredients they needed to find and placed them on her first order.
This new restaurant and market aspires to be a one-stop shop for all kinds of vegan food
BoSa donuts
6872 E. Tanque Verde Road
520-526-2341
bosadonutsaz.com
BoSa Donuts serves more than donuts and coffee. You can get lunch there with sandwiches and other drinks.
The Century Room at Hotel Congress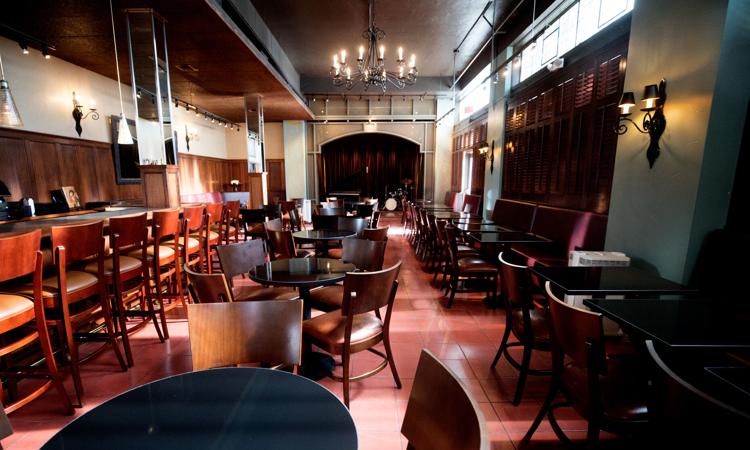 Shana Oseran spearheaded the idea of ​​opening a jazz club called the Century Room inside Hotel Congress' former Copper Hall. The borderlands jazz and mezcal tasting lounge will open on Feb 4.
Mamta Popat, Arizona Daily Star


311 E. Congress St.
520-622-8848
hotelcongress.com/family/century-room
Tucson's only jazz club, The Century Room borderlands jazz club and mezcal tasting lounge, is in the former Copper Hall banquet space at Hotel Congress.

This new downtown club will serve as a home for jazz in Tucson
Fullylove's
Pictured is half of the V-Licious Vegan Burger and veggie chips from Fullylove's now in Main Gate Square
Gloria Knott, Arizona Daily Star


994 E University Blvd.
520-534-7896
fullyloves.com
This lunch to late-night munchies spot has classic and vegan burgers and sandwiches and sides and a considerable dessert menu.
Ni Hao Tea
2800 N Campbell Ave.
nihaoteausa.com
Ni Hao Tea, with this new location, serves Boba tea and smoothies.
Frida's Cafe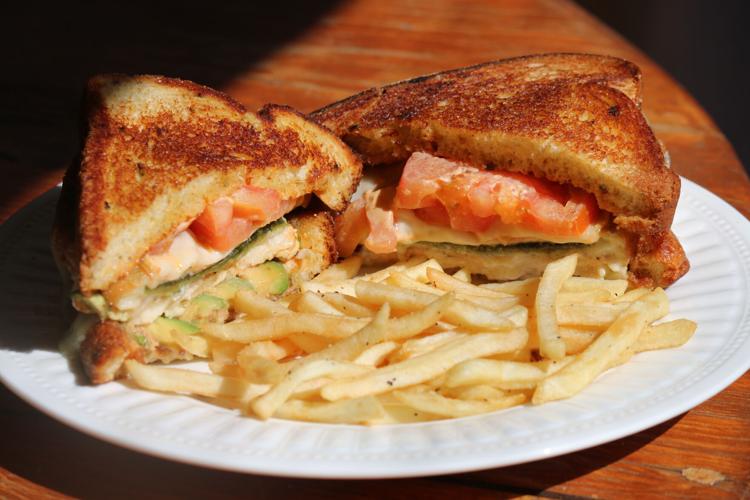 Frida's Cafe's Diego Rivera sandwich is a spin on a BLT, with a chile relleno instead of bacon, plus some avocado.
Ellice Lueders


5526 E Grant Rd
520-367-4711
fridascafe.net
Menu items are inspired by the famous painter couple, Frida Kahlo and Diego Rivera.
Bun Dock Vietnamese Noodle
3225 N Swan Road, Suite 111
520-274-7419
bundockvietnamese.com
The restaurant specializes in Vietnamese Bún (Vermicelli Salad Bowls)
Squared Up Pizza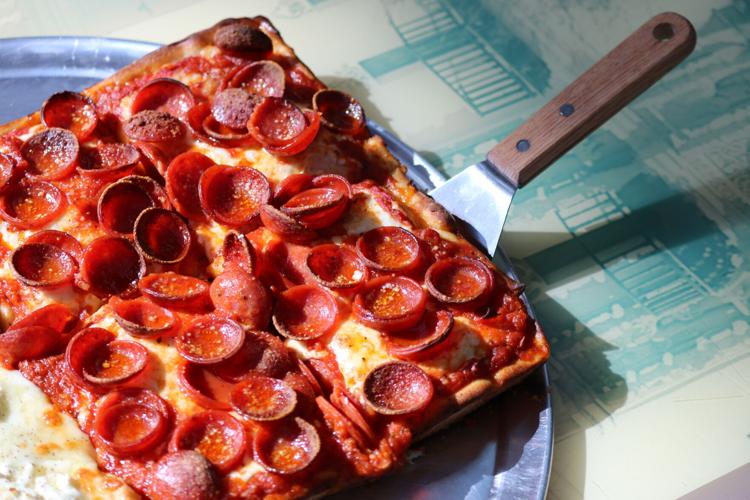 Squared Up Pizza uses fresh pepperoni and co-owner Mario Badali's family recipe for Sicilian pies.
Ellice Lueders photos, Arizona Daily Star


5870E Broadway
520-519-2000
facebook.com/squareduppizza
This pizza spot presents Sicilian pies like you get in New York. Their pies are in the traditional Sicilian square, with a thicker base and crunchy crust.
New pizza spot Squared Up brings a slice of Sicily (and New York) to Tucson
Contact reporter Cathalena E. Burch at [email protected] On Twitter @Starburch
APR 27 (WED) / 4 PM

PAC-12 CHAMPIONSHIPS
TV: TBD
Receive the latest in local entertainment news in your inbox weekly!
.