Five Things Phoenix Suns Fans Want for Christmas
Another Christmas approaches, for Phoenix Suns fanatics their list is long. Everything in December has gone wrong, but listed below with care is what can end this melancholy despair.
Five things Sun's fans want for Christmas:
Healthy Devin Booker
Devin Booker being out has turned the holidays blue so far. He has dealt with both hamstring issues in December and currently is mending a groin injury. The Suns without him have seemingly lost the offensive punch that was already brought into question. Him being healthy, with the roster right now, is the difference between a deep playoff Suns team and at best a 7 or 8 seed.
Win against Denver on Christmas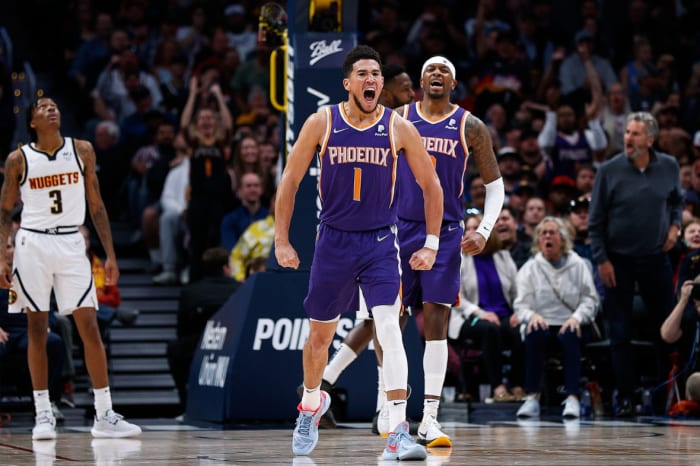 Phoenix fans want the Suns to win every game but as mentioned without Booker and Chris Paul on the floor, it can be frustrating to watch, especially against winning teams. The best the valley boys have looked while missing at least one was an overtime loss against the New Orleans Pelicans on Dec. 11.
Since then it has been a terrifying site to see, and conveniently on national television like Friday's game against the Memphis Grizzlies. It is currently doubtful if Booker will play and if he is held out don't call it a miracle if Phoenix steals one against the Western Conference leading nuggets.
Cam Johnson to reach new heights in his return
The original kick in the head, Cam Johnson has been out with a torn right meniscus since early November. He had been elevated from the bench to a starting role to begin the season and looked like he was just becoming truly comfortable in the role when he was sidelined until January.
He was on pace to set a new high in career point average and is another beyond the arch threat for Phoenix. Now next on the list is the guy he's replacing…
Get Jae Crowder out of Phoenix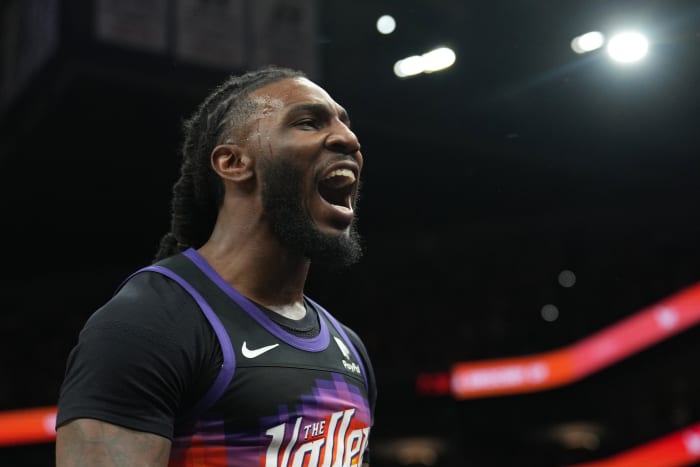 It is hard not to think of Jae Crowder sitting like the Grinch watching all of the fans in Phoenix alone. It would be a Christmas win-win for Crowder and the Suns front office to finalize a deal and ship him off to end what has been an awkward, but very professional, time.
It is rumored the Washington Wizards are interested and even made an offer but General Manager James Jones declined because he was looking for more. A plethora of teams have reportedly shown interest from returning to Miami to joining the 76ers to the Bucks to the Warriors. Whoever lands the forward, Jones needs to find the right guys to energize the team.
Future Ownership Expectations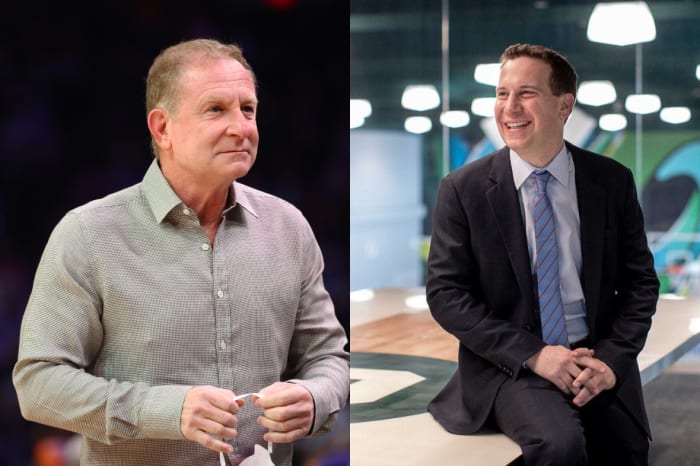 On Wednesday it was announced that Mat Ishbia would be taking the reins from Robert Sarver and become the new owner of the Suns. The city of Phoenix immediately broke out into the ending scene from Return of the Jedi.
Now it is up to Ishbia that the Suns don't turn into the sequel trilogy. A former collegiate basketball player on the NCAA winning Michigan State baseball team in the 1999-2000 season, it is hard not to believe he won't be deeply understanding of what it takes to operate a winning basketball team.
Now fans need to know he will be committed to spending like the previous regime was not. Seeing what he will do also to help uproot the racism and sexism in the Suns front office would make it a very happy new year.
Follow Inside The Suns on Facebook
Follow Inside The Suns on Twitter
Phoenix Sun's Top Stories
Suns Are Looking for Grit; Can They Find it?
How Grizzlies Easily Handled Suns
NBA GM rips Jae Crowder
Sun's Embarrassed in Loss to Grizzlies