Janelle Brown Refuses To Clone Robyn To Save Her Marriage and Kody Breaks Gabe's Heart
Posted on December 4, 2022 at 8:25 pm
'Sister Wives' Recap: Janelle Brown Refuses To Clone Robyn To Save Her Marriage and Kody Breaks Gabe's Heart
During the December 4 episode of Sister Wives, big problems with Kody Brown and Janelle's marriage bubble to the surface, and things unravel. Kody and Robyn both contract COVID-19, and Robyn ends up in the hospital wondering if she's going to survive. And Kody breaks Gabe's heart.
Sister Wives: Truely's Visits Kody
The episode begins with the Brown's dealing with the aftermath of Christine Brown leaving the family and moving to Utah. Christine and Kody's 12-year-old daughter, Truely, visiting dad and her siblings in Flagstaff for the first time since moving to Utah. You can tell that Truely is essentially a stranger in Kody and Robyn's house. Kody is not use to interacting with Truely since he grew a wedge during his strict Covid phase.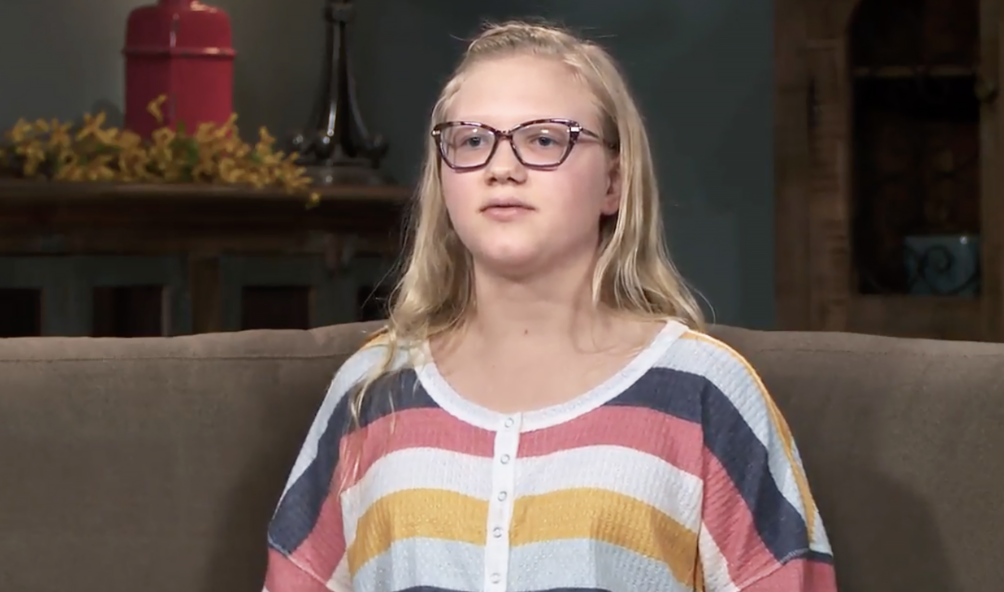 Sister Wives: Janelle and Kody's Marriage Unravels
Kody  meets with his second wife, Janelle Brown, for lunch to discuss serious issues in their relationship and things get seriously heated. The couple, who spiritually wed in 1993, has hit bumps in their marriage amid Kody's third wife, Christine's exit from the plural family.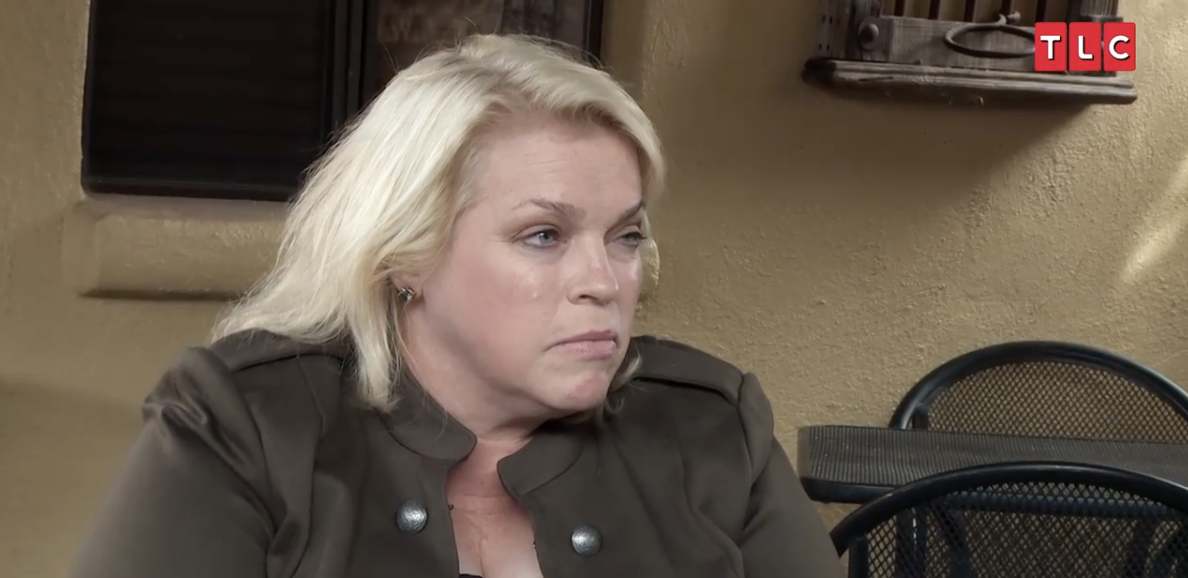 Janelle starts the conversation by informing Kody that Maddie and her family are thinking about coming to Flagstaff for Thanksgiving, then she says she might go to Maddie's in North Carolina instead. Janelle wants to plug back into the family in Flagstaff and shares she'll do Christmas in Arizona. Kody immediately cuts off the small talk and jumps into the meat of their issues.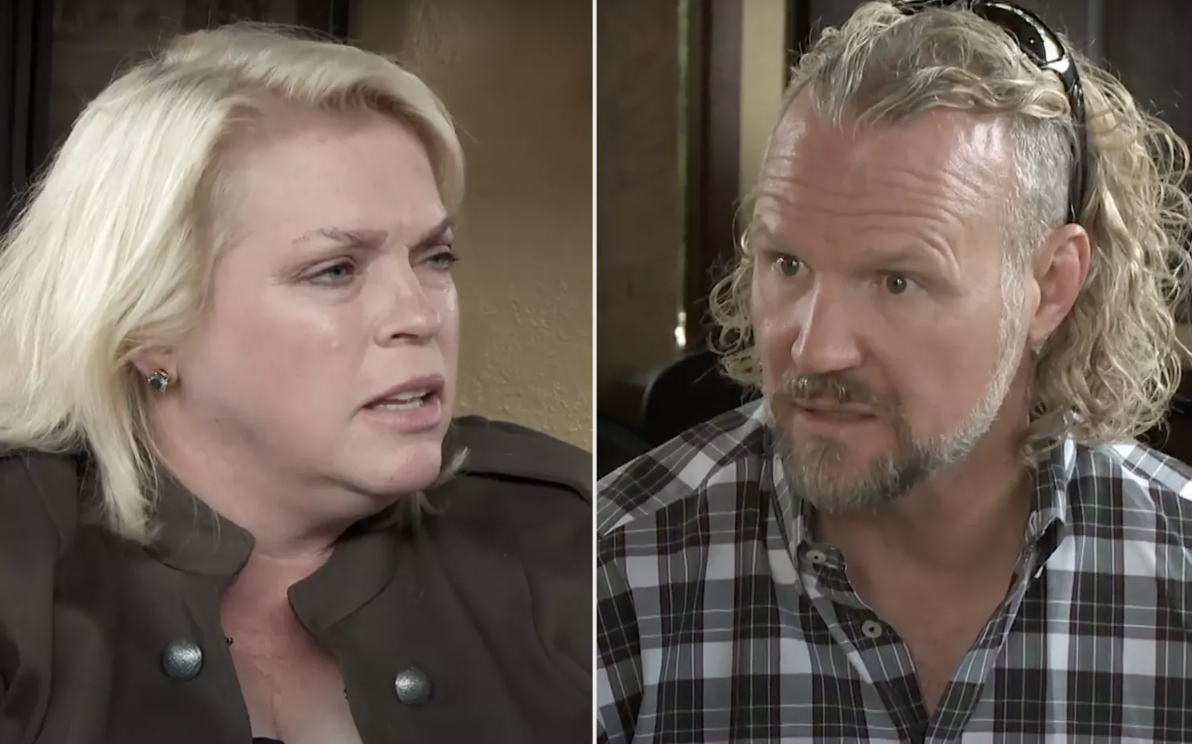 "We have a lot of details to work out for that, even for them to come not because of them. There's a lot of stuff that is gone under the bridge here, that I'm not just gonna ignore." Kody tells Janelle. "When we get together as a family."
He wants to work things out before the entire family gathers for Thanksgiving in Flagstaff because many of his kids have issues with him and Robyn. He wants his kids to apologize and grovel at his feet for forgiveness before they see him in person.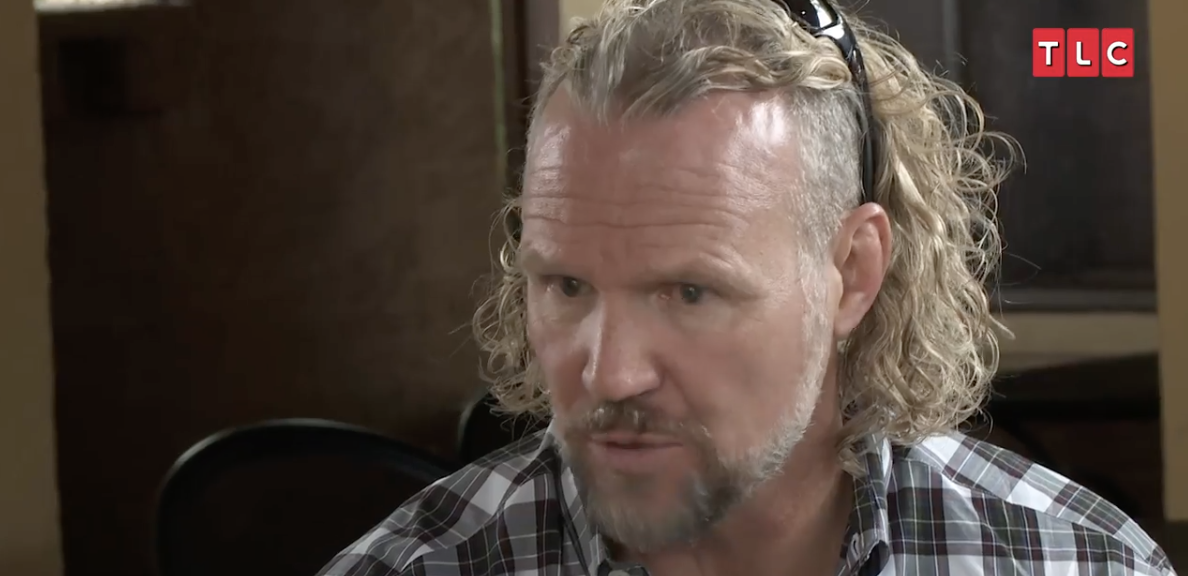 Sister Wives: Gabe and Garrison Call Out Robyn
Robyn received texts and phone calls from Gabe and Garrison, blaming her for the deterioration of the Brown family. Kody is pissed about that and feels Robyn is being attacked because they're "jealous" of the time he spends with Robyn and her kids.
Kody's believes, "There's this unwillingness from some members of the family to accept other members of the family." In this case, he's referencing how some family members take issue with Robyn.
Sister Wives: Kody Wants Janelle To Be More Like Robyn
"I have somebody in my life who is fundamentally loyal to me who sees me as the head of the family." He adds, "I'm saying to you that you and I get that if you're loyal to me." Kody tells Janelle — referring to Robyn, without actually naming her.
Janelle receives Kody's message as "This person [Robyn] is loyal and treats me like the head of the household. And if you want to be a wife to me, this is how you need to be." And she's flabbergasted. She says in a talking head confessional, "I'm not gonna become Robyn!"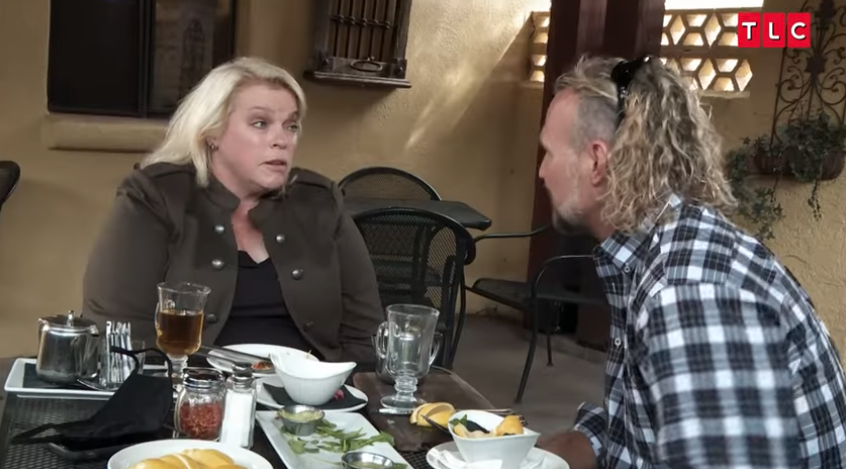 Kody clarifies in a talking head confessional that he's not saying Janelle needs to behave exactly like Robyn.
"I'm telling Janelle to just be loyal," he tells the cameras. "I have 100% loyalty from Robyn. So, okay, yeah, I guess that's like Robyn. Nope. I'm just asking for loyalty. I'm asking to be the head of my household."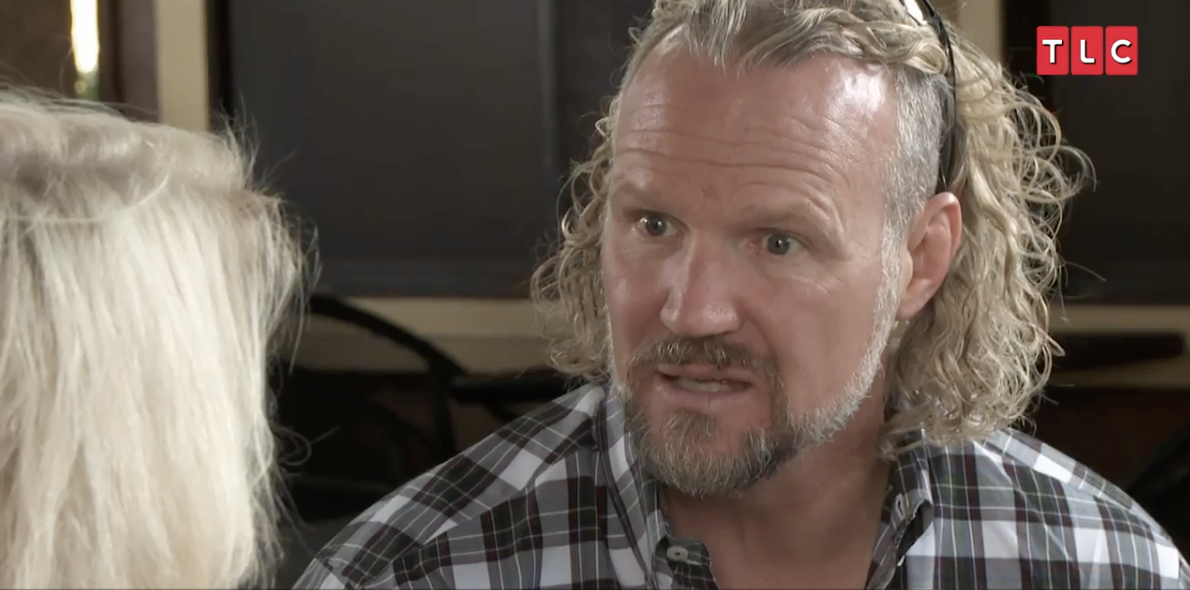 Janelle, on the other hand, has long "suspected" that Kody has felt this way.
"I'm not going to be this person. I'm not going to become Robyn," Janelle tells the camera. "It frustrates me beyond belief that he perceives this one wife, this one relationship [as] she's so perfect, she's such a saint, she was so nice to us and she was treated so wrong. So everybody better apologize for being mean to her or else this isn't going to work anymore. This is the subtext I've been hearing this whole damn day."
Sister Wives: Robyn Is A Victim
Janelle adds, "Kody's been a broken record about this for the last little bit, how Robyn's been so victimized. She was so sweet to everybody. She put herself out there. I don't perceive it that way. I perceive that we were plural families trying to figure it out. And she always kind of kept herself a little separate."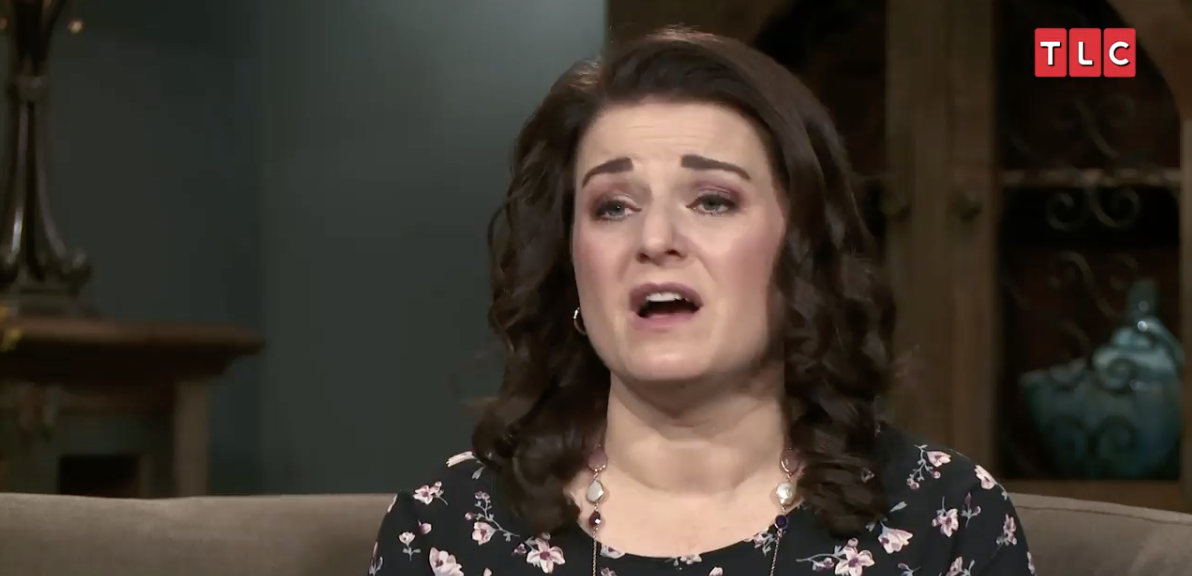 Sister Wives: Janelle's Independence
In Janelle's mind, she thought being an independent wife is what Kody expected of her because he ignored her needs for years, so she was forced to take care of herself.
"So guess what? I decided, I had to be my own hero, and I rescued myself and started doing things for myself."
Janelle feels independent and Kody views her actions as, "aloof."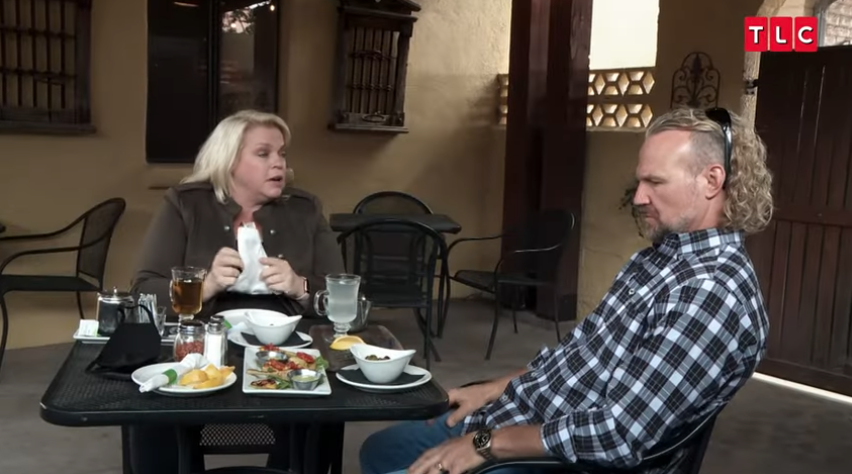 Kody suggests in a talking head confessional that Janelle's loyalty issues and her "lack of respect" for his strict COVID-19 rules are at the root of the problem.
"You and I've been acting like we weren't a married couple for most of our marriage, Janelle," Kody says in response. "I don't know why it's been OK for so many years, and it's not now, but you actually live like a single woman."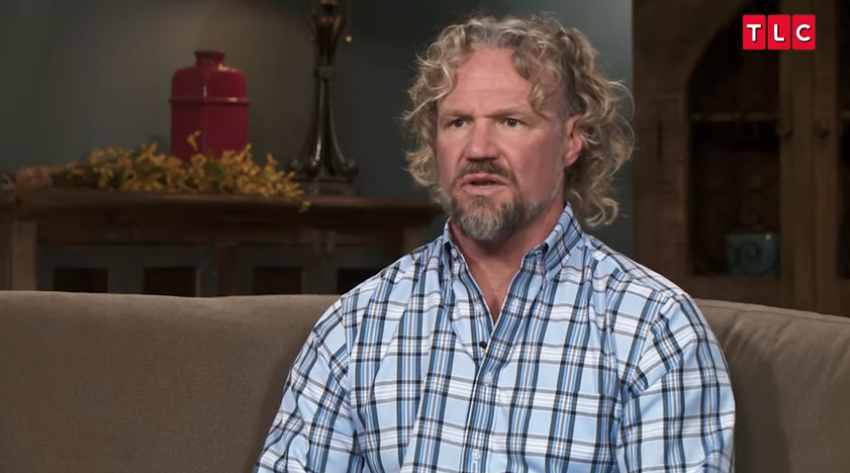 Kody tells Janelle that he wants to strengthen their relationship, comparing his ideal to the bond he shares with Robyn.
"That's my invitation to you, is to get to a place where you and I have that kind of loyalty. And we negotiate and we work out these things like a married couple," he says.
"It's wild to me that you don't think I have been," Janelle fires back.
Janelle sounds off about Kody's  heartless judgement in a confessional segment.
"All I'm hearing is, 'Robyn is perfect, Robyn is great, Robyn treats me the way I'm supposed to be treated. You need to all of a sudden be this way. We have a small team. Everybody's gotta conform and then we're good.' No, that's not what I signed up for," Janelle declares.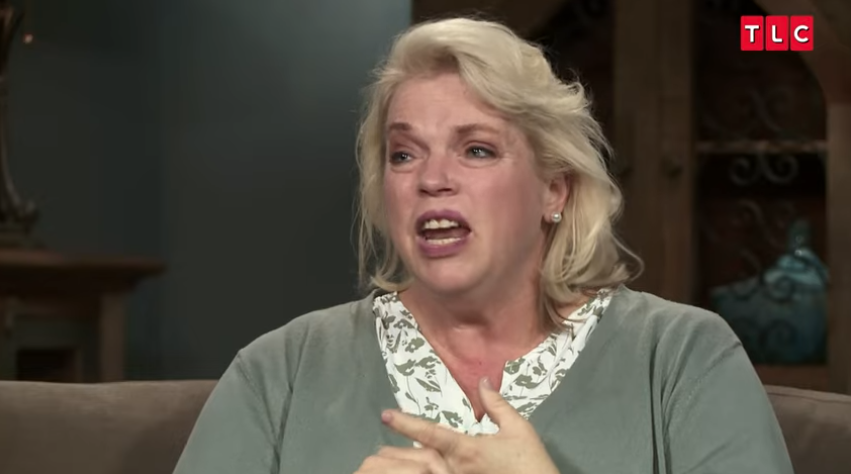 Kody sees no problem with his demands.
"I don't think it's unreasonable for me to expect that my wife would be loyal to me and that she would be an accountable person," he tells cameras.
Sister Wives: The Marriage Is Sinking
Kody says the relationship is sinking and Janelle is questioning if the marriage is working for her or even repairable.
Continuing to speak to Kody about the matter, Janelle questions if her husband would be "acting this defensive" about her if the "situation was reversed."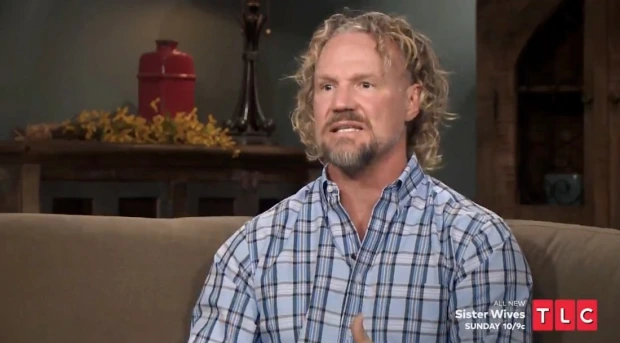 Kody then runs down a list of things that Janelle has done to disrespect their marriage: 1) Buying the RV, 2) dogs sleeping in his bed, 3) choosing not to get a rental, 4) supporting Christine and not him and Robyn amid the divorce.
Janelle questions if she even loves him and is clearly shaken up by the conversation.
Kody then asks her why is it easier to have a relationship with Christine versus Robyn. It's bothering him that Janelle continues to support Christine, while he mourns the divorce from Christine.
Sister Wives: Robyn Caught Covid
Despite Kody's strict COVID-19 protocols to protect Robyn and their children — Robyn, Kody, Breanna and Dayton all tested positive for the virus and  Kody's losing his mind. Aurora quarantined in the basement of their home. 
"Robyn's not improving. She's not improving. Finally, our doctor says, 'Take her to the hospital.' People go to the hospital to die." Kody tells the camera.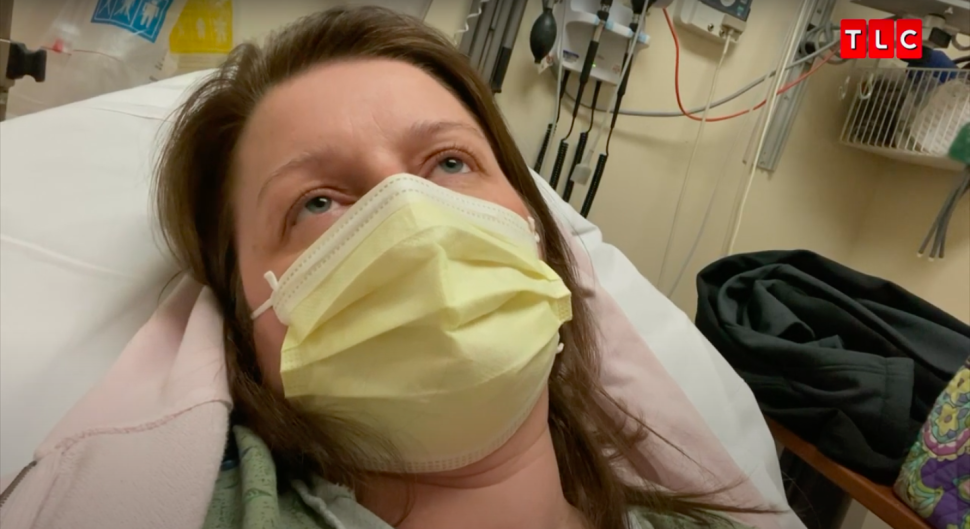 Robyn's daughter, Aurora, feels her mother was on the brink of death. "I was crying and praying because I was scared that she might die."
A tearful Robyn says leaving home and her kids is an emotional experience.
"I didn't want to say goodbye to my kids. I didn't want to say goodbye because I didn't want it to be the last time I saw them," Robyn said while wiping away tears.
Kody took his wife to the hospital but stayed in the car. Kody, who is also COVID positive, is not allowed in with her, saying in his car that he's "blue as can be," and noting that he considered admitting himself just to be near her.
"Seems like a waste for me to be going in there and playing sick when there's people who might be dying or Robyn who's passing out," Kody says, resigning himself to staying in the car.
Robyn Brown in the hospital as she struggles to breathe. She says she has been waiting for close to six or seven hours for a room because the facility is "backed up."
After speaking to his wife over the phone, Kody adds, "She sounds pretty bad. She says, 'I'm sitting here just wasting away. I think that I was sitting there wondering if she was going to live." 
Sister Wives: Kody Hurts Gabe, Forgets His Birthday
In a talking head confessional, Janelle and Kody's son, Gabriel, comments that he's gotten Covid twice. The second time was on his birthday, October 11, and Kody called him. However, his dad totally forgot it was Gabe's birthday and only inquired about his previous Covid experience. 
"October rolls around, specifically October 11, my birthday. And dad calls me … we have a small discussion about how bad my Covid was. I shouldn't have done this, but I did anyway. I didn't remind him that it was my birthday because I wanted to see if he remembered. And he didn't." Gabe tells the camera.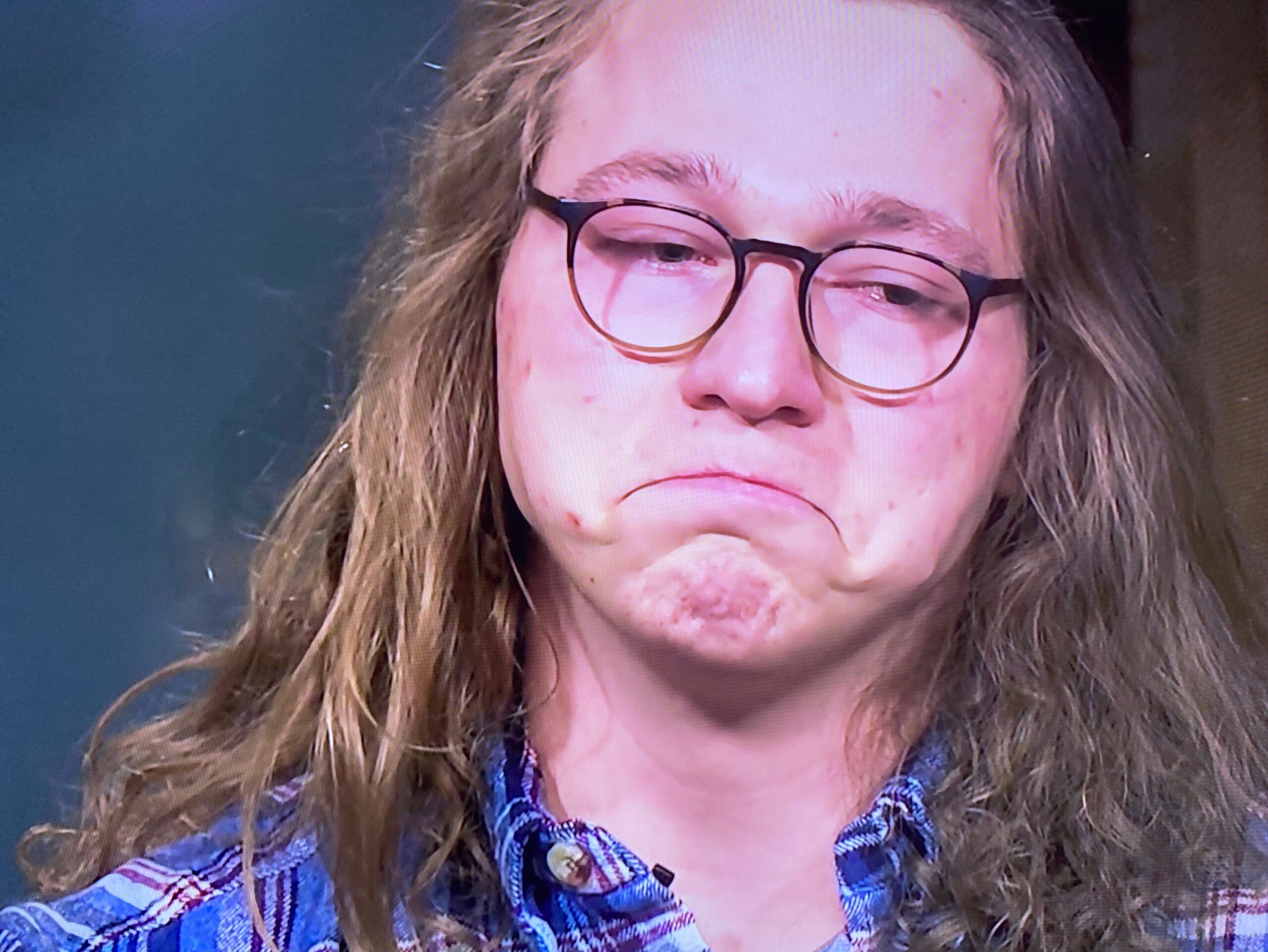 An emotional Gabe continues before tearing up, "And so to him, it was just a phone call, you know. Just a phone call, asking me about Covid."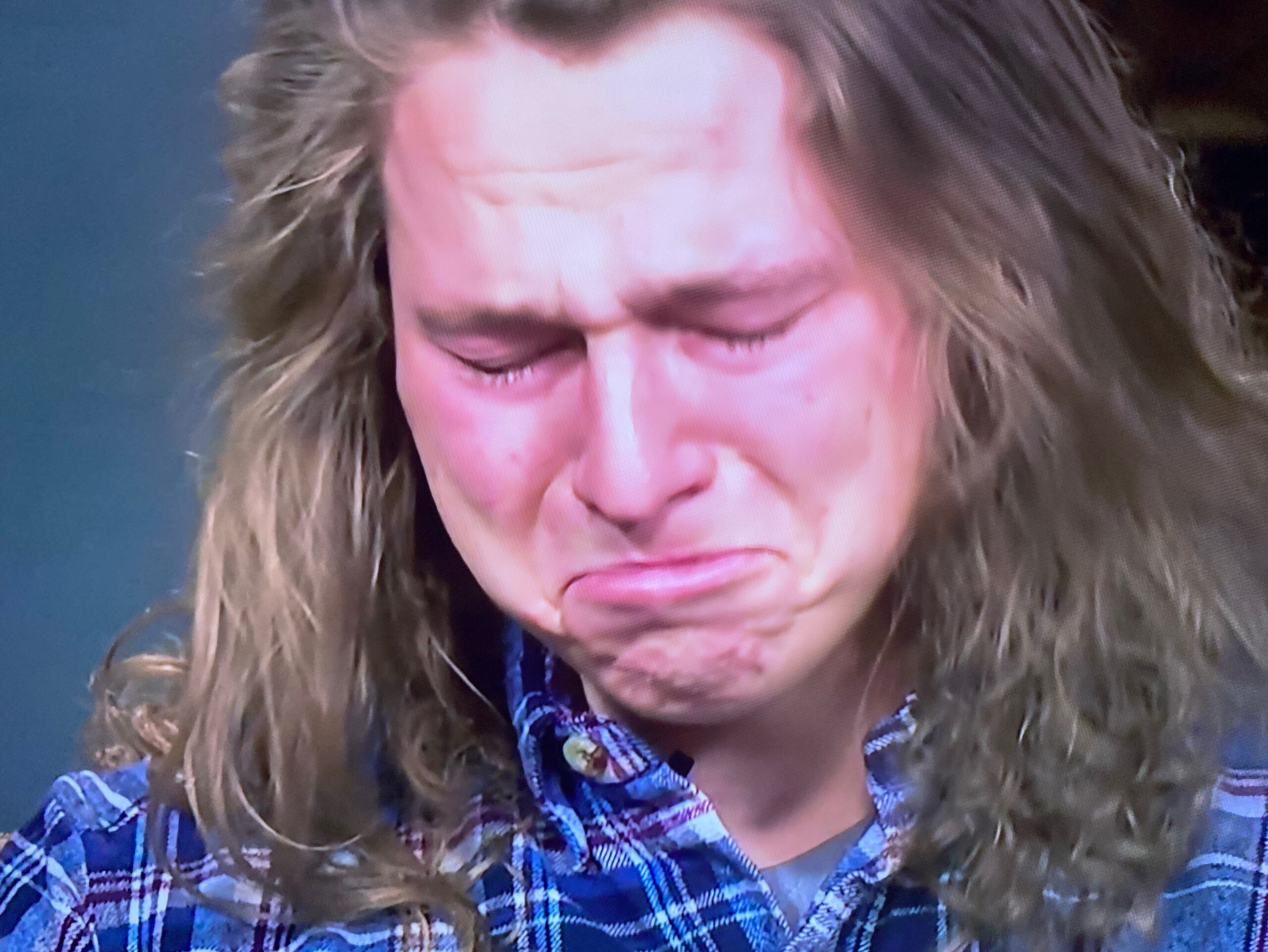 The memory makes him break down in tears and sobbing in pain. Gabe's devastated by his father's actions. He says, "It was a lot worse than just a phone call for me. A couple of hours after that, he tried to call me back and tell me happy birthday, and make up for it. And that's the last time I ever talked to my dad."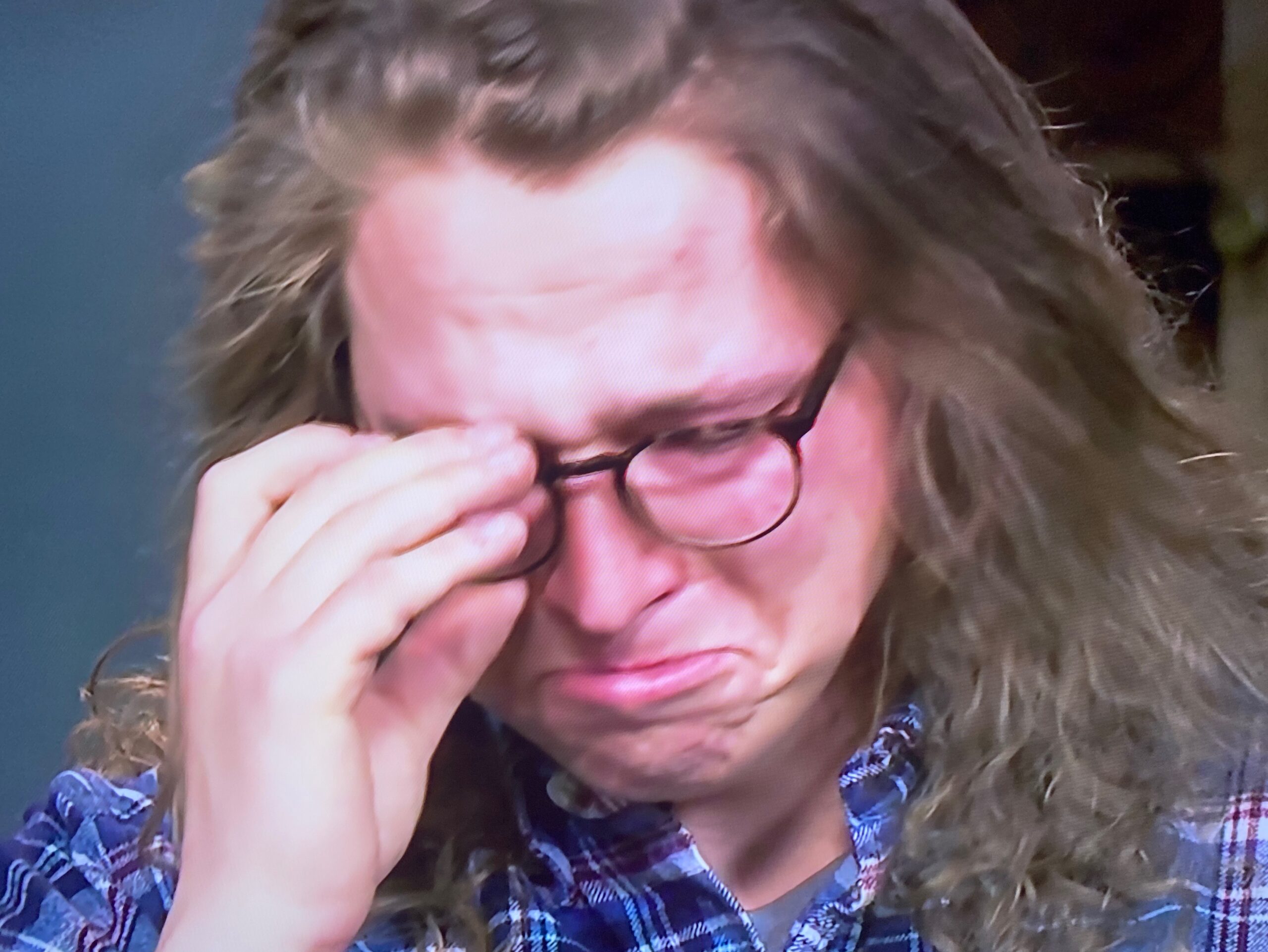 Sister Wives: Kody Has Many Regrets After Covid
Luckily for Robyn, her symptoms are improving and she was released from the hospital. Kody, however, is dealing with the mental after effects of Covid. He's struggling mentally. He's experiencing brain fog and his anxiety is through the roof. Robyn says it's "stripping away his perpetual sunshine." He's depressed, anxious and emotional. The experience has opened his eyes to how he's destroyed his family with his strict Covid regulations.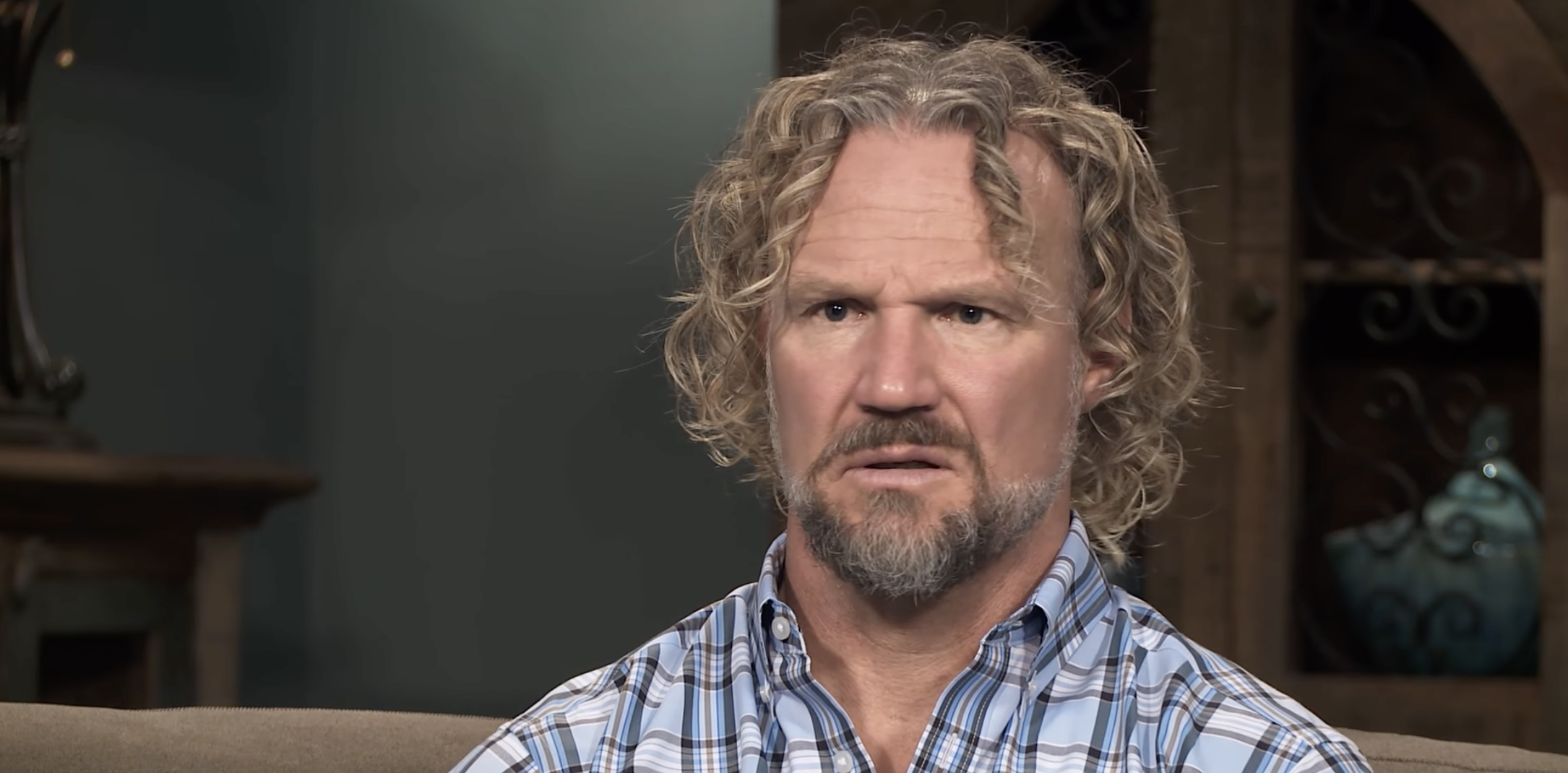 As he sits in his backyard, he tells the camera, "I remember driving past by Christine's house after I started feeling a little better, she's moved to Utah. I stopped the truck, I got out of the truck, and I changed out of the hoodie that I was in, into a jacket. Cause the hoodie was chocking me from driving past Christine's house and seeing somebody else living there. It really bothered me."
In a talking head confessional Kody admits, "I really spent a lot of time evaluating my family and my situation and how I've messed this up."
He sheds light on his heated lunch with Janelle, "Well, at Fat Olives, I was having this conversation with Janelle. Cause I was … I was basically … begging her to have a deeper relationship with me, cause I feel so rejected by her. And that got me thoughtful about how I'm not dealing well or I'm not dealing with Christine leaving, with her taking Truely, I'm experiencing grief because we will never go there again."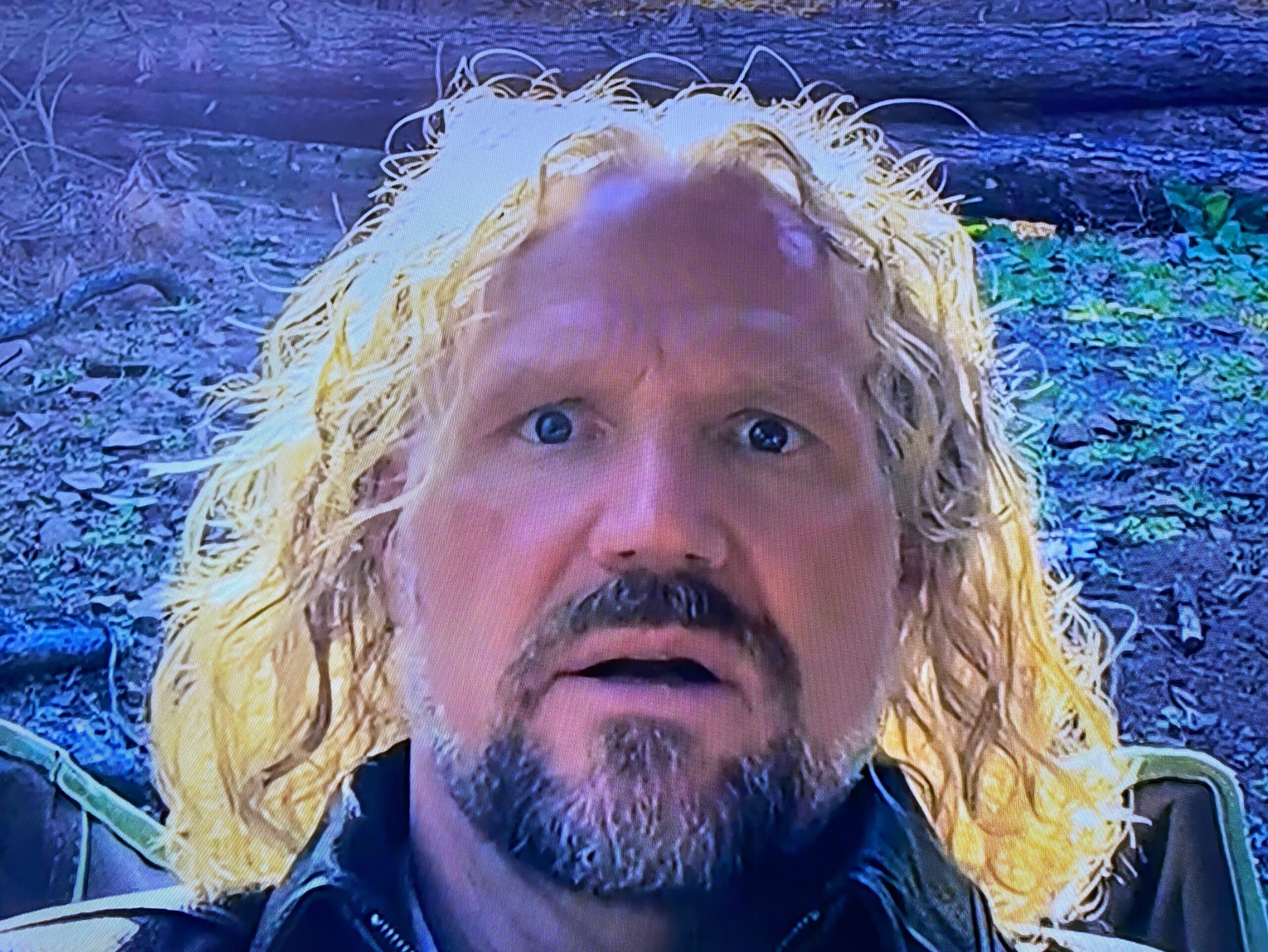 "When I had Covid, I'm looking at family pictures, I'm looking at my phone. I'm realizing how much I didn't live. I see pictures, family pictures and stuff like that and start sobbing." Kody tells the camera. "Because I was like, I'm gonna lose this. Was it worth it? I've got a division with my family. I've got a divorce that happened, which no doubt in my mind, Covid was a catalyst for that." Kody confesses in a talking head confessional.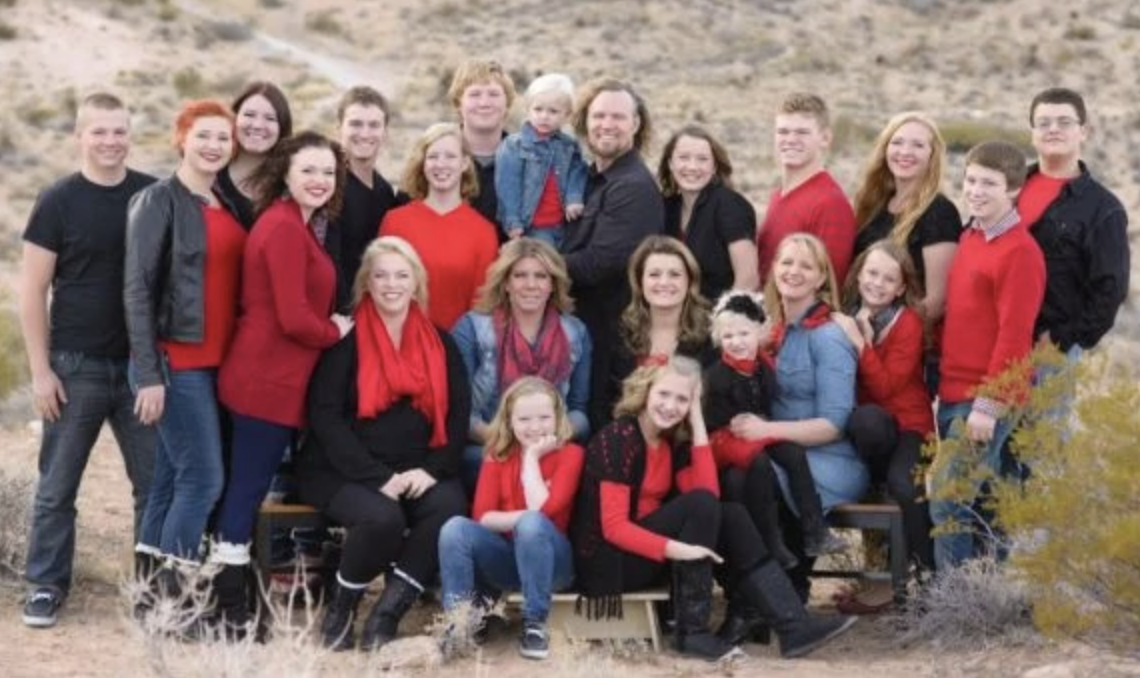 Robyn agrees, she tells the camera: "He was totally right. This was something, we just didn't wanna get. There's been so many things we missed out on. I now know why."
It's Halloween. Kody's dressed as an Egyptian pharaoh and Robyn's Cleopatra. He's decided to have fun with the kids and do an internal trick-or-treat adventure with their kids only.
Sister Wives airs Sundays at 10 pm ET on TLC.
Stay Connected With All About The Tea: Twitter Ι Instagram Ι YouTube Ι Facebook Ι Send Us Tips