New partnership funds physicals, concussion tests for 500 Tucson teens | Solutions
Hundreds of Tucson high school athletes received free sports physicals and concussion testing last weekend as part of a joint effort by the Banner Health Foundation and Arizona Lottery.
The event took place May 7 at the University of Arizona Indoor Sports Center as part of the foundation's Game On: Youth Athlete Support Fund. The program covers the cost of physicals and concussion testing for students in underserved communities.
Game On was established about 18 months ago to expand youth sports medicine services in the state by adding outreach to underserved communities. In March, the Arizona Lottery presented the foundation with a $50,000 check to provide physicals and concussion testing for more than 1,000 high school athletes across the state.
The efforts were spearheaded by Dr. Evan Lederman, Chief of Sports Medicine for Banner Orthopedic and Sports Medicine Clinic, and Dr. Steven M. Erickson, medical director for Banner Sports Medicine and Concussion Specialists.
People are also reading…
"Injuries are an inherent part of any youth sports program, but injury rates can be decreased by up to 50% if preventative programs are implemented," Lederman said in a news release. "Our goal is to expand access to sports physicals and concussion testing, especially to student athletes who can't afford the out-of-pocket expenses for these assessments."
More than 500 student-athletes from Tucson High, Pueblo, Palo Verde, Sabino and Rincon/University turned up at the UA campus for the event, with services provided by the Banner-University Medicine Orthopedics, Sports Medicine and Concussion team.
Sports physicals are required across the state for middle and high school students to participate in sports. The cost can be prohibitive for many families. At CVS, sports physicals start at $69. At Banner health centers and urgent care facilities, sports physicals are available for $25 regardless of insurance.
Princeton and Omias Reed get their vision tested with the help of a Banner-University Medicine Ortho team member at the Banner Sports Medicine Student Athlete Assessment Event on Saturday, May 7 at they University of Arizona Indoor Sports Center in Tucson. The Arizona Lottery's $50,000 Gives Back Sponsorship to Banner Health's new "Game On: Young Athletes Support Fund" helped pay for sports physicals and concussion testing for underserved high school students who would otherwise be unable to pay for these services and safely compete with their fellow students.
Chase Farber, 1MOREVISION


Immediate post-concussion assessment and cognitive testing, also called ImPACT testing, is a computer-based assessment tool that's used to compare a person's neurocognitive state before a concussion occurs. Kids under the age of 18 are at risk of concussion, especially if they play contact sports like football, soccer, hockey, wrestling, cheerleading and more. A "baseline" test taken when athletes are healthy helps identify neurocognitive, balance, fine motor and visual integration issues when athletes are hit.
"Concussion baseline testing plays a critical role in a young athlete's well-being and is invaluable when sports concussions occur," Erickson said in the release. "While sports-related concussions are more common in contact sports, they can occur with any activity. We are very grateful to the Arizona Lottery for recognizing the need to help student athletes overcome economic barriers to these important assessments."
Recent studies show that nearly one in four US teens have had at least one concussion. A 2021 study by the American Academy of Orthopedics showed that head injuries during sports have increased more than 200% in female athletes ages 14 through 18.
Game On is supported by the Phoenix Suns, Arizona Coyotes, Tucson Conquistadors, Tucson Roadrunners and other donors, said Andy Kramer Petersen, the organization's president and CEO.
"There were a few silver linings of the pandemic, one of them being that people realized what was missing for youth was sports," Petersen said, pointing out that while kids and teens were able to continue their schooling online, their involvement in sports stopped during lockdown.
"We believe that getting out and being active is an important part of being healthy as a youth or an adult. So rather than waiting, we started as soon as possible with our closest friends and family."
Foundation members tapped into their networks and and talked about their goal of reaching out into the community of underserved youth and finding a way to connect kids with sports when the world opened back up.
"We wanted to be safe and we couldn't get people together at that time, but we had the ability to paint the picture and help people realize that sports were more important than ever," Petersen said. "For the camaraderie and physical health and all the other benefits they bring."
The recent physical and testing events in Tucson and Phoenix are Game On's first large events, with Petersen saying these types of outreach efforts are critical.
"If kids don't have access to play sports because they can't get a sports physical, that's unacceptable," she said. "Those barriers just really need to be addressed and his portion of our work with Banner Sports Medicine is exactly what that's supposed to do."
Another event will be offered this summer.
The lottery's $50,000 contribution to the program is part of a much larger effort, as part of its Give Back Fund. Each year, the lottery diverts about $400,000 from its marketing budget into the fund, said spokesman John Gilliland.
"We identify and work with nonprofits across the state to work with programs like this to help the lottery tell its story as an agency that benefits the whole state," Gilliland said. "And those agencies get to tell their story as benefactors in the community."
During the 2021 fiscal year, the lottery donated $287.83 million to Arizona communities through Gives Back, according to its website. This is on-top of the money the lottery provides to 13 state-mandated beneficiaries, which include programs that are overseen by various state and local agencies.
"We're finding nonprofits across the state that are engaged in activities that support our state-mandated beneficiaries and then working on specific projects that we feel offer that support and fill the gaps in a community's need and make Arizona a better place," Gilliland said.
Sponsoring sports physicals and concussion testing not only helps to give back to kids in the state, but it also benefit's the lottery's education pillar, since many of the students will go on to become college athletes, Gilliland said.
Higher education is the largest beneficiary of lottery funds each year, Gilliland said. In 2021, $38.18 million of lottery money went towards higher education, with the bulk of that money going towards the University Bond fund which benefits the Arizona Board of Regents.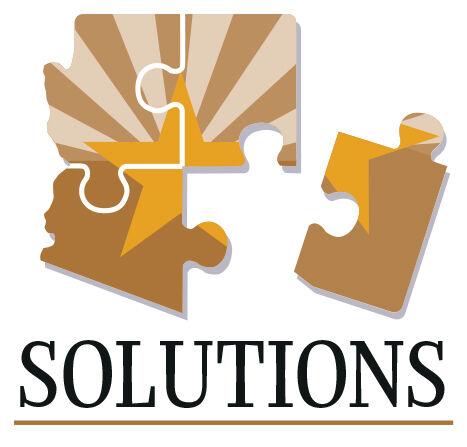 "On top of all that, the (Give Back) money was specifically aimed at kids from underserved communities and folks with a financial need," Gilliland said. "Without funding, these families have to pay let's say $50 out of pocket, and we had some families showing up with four or five children. They're already challenged for money at a time when inflation is rising."
Children and the elderly tending to be the largest beneficiaries of Give Back funds, with those groups demonstrating the greatest need, Gilliland said.
"You just can't ask for a better long-term benefit than helping a kid," he said.
Contact Star reporter Caitlin Schmidt at 573-4191 or [email protected] On Twitter: @caitlincschmidt
Get local news delivered to your inbox!
.