The need for volunteer drivers increases as Tucson seniors return to their normal routines | Local news
In this file photo, Seri Boettcher, a volunteer, is organizing a box of donated food at the Interfaith Community Services Food Bank. The organization has asked for more volunteers, especially drivers, as seniors on Metro Tucson return to pre-pandemic shutdown routines.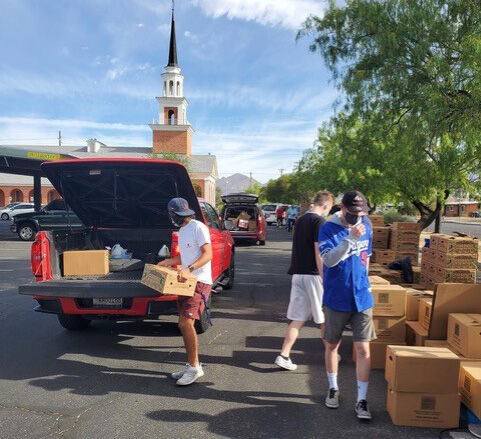 In this May 2021 file photo, interfaith community service volunteers load cars with boxes of groceries. As more seniors return for shopping and medical appointments, the ICS is asking for more volunteer drivers.
Sam Burdette for the Arizona Daily Star

During the peak of the Pima County's pandemic, seniors often stayed home to avoid the risk of exposure.
Now that many are vaccinated and concerns have subsided, more seniors are keen to leave home for medical appointments or shopping.
That means the need for volunteer drivers has returned and Interfaith Community Services is looking for help.
ICS is a non-profit organization that is not affiliated with a single denomination, but is affiliated with 122 different denominational partners, according to ICS Volunteer Engagement Manager Tori Carlson.
ICS has been operating for over 35 years and relies primarily on volunteers to provide its services, Carlson said. This summer, ICS has particularly few volunteer drivers.
"We usually struggle to get more drivers every summer because so many of our volunteer workers are retired," said Carlson. Many retirees choose to live elsewhere in the country during the hot summer months.
Carlson said it wasn't that big of a problem at the height of the COVID-19 pandemic – seniors were more staying in their homes for their own safety – but more customers are returning to their normal routines.
All volunteers will submit an online application, take a zoom orientation, take a background check, and provide two personal references, according to Carlson. Once these steps are completed, the new volunteer driver will receive training through Zoom on what to expect from him / her and the computer system used to self-select trips.
.