This Tucson home is among the most expensive for sale in Arizona
In November 2009, Bill and Gretchen Shirley were on their way to an anniversary getaway at a Tucson resort.
"But, before we go to the hotel, I want to show you something," Gretchen Shirley recalls telling her husband.
That something was a 90-acre ranch, bordering Saguaro National Park with direct, gated access.
The couple had been looking for property to open a bed and breakfast operation.
"There was peace about this property — almost like we were called to it," Gretchen Shirley said. "There were other properties where we could do what we wanted to do, but not like this."
They closed on Rincon Creek Ranch, 14545 E. Rincon Creek Ranch Road, in April 2010. The property has Sonoran desert, a riparian creek and 15 acres of pasture.
People are also reading…
While researching the inner workings of a bed and breakfast, the Shirleys visited other sites around the country.
"We realized there were a lot of restrictions on people's diets and you could tell the cook spent so much time on these restricted diets," Gretchen Shirley said. "I wouldn't be able to accommodate every gluten-free or vegetarian guest."
Instead, they added seven casitas to the property with full kitchens — so guests could cook for themselves — and an event hall for weddings or parties.
"We decided to keep the ranch house as our retreat and abandon the B&B idea," said Bill Shirley, whose background was in bridge engineering so he knew what needed to be done.
One of seven casitas on 90 acres at Rincon Creek Ranch with views of the Rincon Mountains and Saguaro National Park. Many guests come to clear their heads, the owners say.
Courtesy of Rincon Creek Ranch


The couple rezoned the property from residential to small, minor resort use and Gretchen Shirley was in charge of decorating.
"He wanted every casita to be the same color," she said with aghast.
"She nixed that right away," Bill Shirley laughed.
Tucson contractor Robin Hartman broke ground on the expansion in April 2013 and Rincon Creek Ranch opened for guests in October 2014, complete with journals in the casitas where guests could write, if they chose.
"I would read guest reviews and start to tear up," Bill Shirley said. "They wouldn't just write, 'Nice place', they wrote essays."
Gretchen Shirley said people came for different reasons.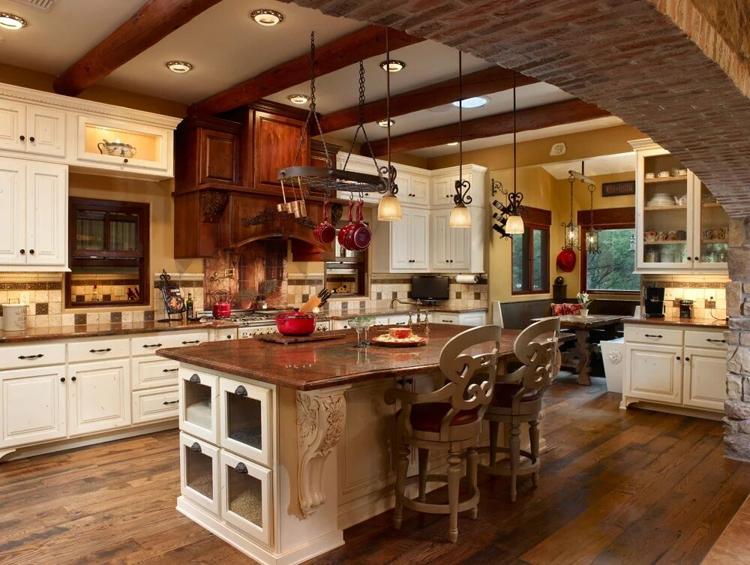 The kitchen in the main ranch house at Rincon Creek Ranch. The property is on the market for $5.9 million.
Courtesy of Rincon Creek Ranch


"Some were going through a rough time, such as cancer treatments or the loss of a child," she said. "They were able to clear their head because there's not a lot of distraction here."
Now the couple is moving onto a new adventure and the property is up for sale.
At $5.9 million, Rincon Creek Ranch is one of the top 10 most expensive homes for sale in Arizona.
It was put on the market at the end of December.
The main house is about 5,000 square feet and there are three, two-bedroom casitas at 1,200 square feet and four, one-bedroom casitas at 1,000 square feet. The event hall is about 3,000 square feet.
So far, inquires have come from different buyers.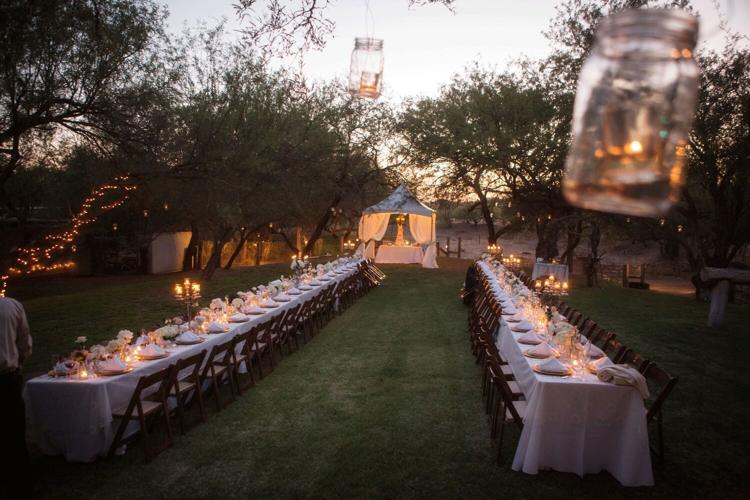 Rincon Creek Ranch has hosted a number of weddings and events over the years.
Courtesy of Rincon Creek Ranch


Many are interested in continuing to operate it as a guest ranch, some are looking for a family compound, there's corporate interest in it as a retreat and others see it as ideal for a center for divorce or grief recovery.
"The hardest part about leaving is passing the baton," Gretchen Shirley said. "We want to find an owner that has the passion like we do."
Did you know?
The Rincon Creek Ranch was originally developed by Gilbert Acosta, who was born in Hermosillo, Sonora, in 1906 and moved to Tucson with his mother in 1911, following his father's death.
In 1916, he got his first job as a paper boy for the Arizona Daily Star. He climbed the ranks and retired in 1960 as the newspaper's circulation director, archives show.
Acosta always wanted to be a cattle rancher and bought the Rincon Creek Ranch land in the mid-1950s.
In 1959, Acosta and other nearby ranchers petitioned Pima County to build a road from present-day Old Spanish Trail (originally called Pistol Hill Road) to Rincon Creek Ranch, according to Star "Street Smarts" contributor David Leighton.
The road extension was approved in April 1963.
Acosta died in 1984.
The 1880 home saved from urban renewal 50 years ago is in need of repair.
Henry Brean
Contact reporter Gabriela Rico at [email protected]
Be the first to know
Get local news delivered to your inbox!
.