Tucson chefs share their favorite restaurants
You ever wonder where Tucson restaurateurs and chefs go to eat on their days off?
We did, too, so we asked a few of them to share their go-to dining destinations and what they order.
Crazy about sushi
The chefs: Gabriela Delgadillo and her partner, Jesus Oleta, took their years of experience working in Tucson sushi restaurants and married it with their Mexican culinary heritage in their Mexican-Japanese fusion food truck Samurai Sombrero.
The idea works, Delgadillo said.
"We put our flavor into the food. You can come here and find Japanese sushi flavors like yellow tail, rainbow rolls, spicy tuna, but we also have our special menu," Delgadillo said. "We put a lot of flavor to it because it's a combination of our Tucson and Mexican influences and sushi."
People are also reading…
Those flavors, bold and pronounced and often kicked with some heat, come in simple flourishes like a sprig of fresh cilantro or slices of jalapeño. Or more complex inventions like their house sauce, with its distinct Sonoran accents that will make your rethink the quintessential spicy mayo dipping sauce you get at many sushi restaurants.
Delgadillo and Oleta launched the food truck in early December, building upon their extended tenures at local sushi restaurants.
The extensive menu served from the truck parked from noon to 8 p.m. Tuesdays through Sundays at The Pit at 7889 E. 22nd St., features 15 varieties of sushi rolls including a trio of vegan rolls — avocado, cucumber and sweet potato. You can get the classics — spicy tuna or California rolls — alongside the inventive house Sombrero, made with tempura shrimp, cream cheese, jalapeño, cilantro and avocado topped with sesame seeds and that chef's special sauce; and the lobster popcorn roll — a classic California roll topped with deep-fried chunks of tempura-dressed lobster that is then baked and finished with a spicy mayo and eel sauce.
Samurai Sombrero also serves classic appetizers (egg rolls and crab puffs alongside grilled chicken skewers and pan-fried dumplings called gyoza) and seven entrée plates, from spicy shrimp or spicy chicken to orange chicken and lo mein.
"People come in and they get the food and they love it," said Delgadillo.
Where they go to eat: Even though they are surrounded by sushi five days a week, Delgadillo and Oleta, the parents of a 10-month-old son, are big fans of SushiHana Tucson, a father-daughter food truck that can be found from 11 a.m. to 8 p.m. Tuesdays through Saturdays at 4550 S. Sixth Ave., just up the road from the Tucson Rodeo Grounds at South Sixth and East Irvington Road on the south side.
Flor Cristerna said she and her father, Luis, launched the truck five months ago after dreaming up the idea during the pandemic.
That's when Luis, a longtime Tucson sushi chef, saw his work hours dwindle to nearly nothing. With time on his hands and his daughter as his motivation, Luis and Flor started making sushi to sell on their own. The response was so enthusiastic that they decided to launch SushiHana, offering a classic sushi menu of rolls and nigiri.
The Hot Cheeto roll at SushiHana, a food truck at 4550 S. Sixth Ave., has avocado, jalapeño, cream cheese and cucumber and is topped with Hot Cheetos dust.


Mamta Popat,
Arizona Daily Star
Delgadillo said she is particularly fond of SushiHana's Hot Cheetos roll topped with the spicy snack food.
"It sounds weird but it's really good," Delgadillo said "You get that crunch and that spicy and it kind of comes together. It's like a chile powder."
Flor Cristerna said the Hot Cheetos roll is one of the truck's most popular rolls.
Connect online: Find Samurai Sombrero at facebook.com/samuraisombrero and samuraisombrero.com. Find SushiHana Tucson at tucne.ws/1mgy.
Burger kinship
The restaurateur: Serial Grillers owner and menu mastermind Travis Miller is the first to admit it: When he isn't feasting on the Italian sandwich at his and brother William's Transplant Detroit Style Pizza restaurant on East Speedway, he's hunkered over a double Graze burger with pepper jack cheese, a side of house fries and a blueberry soda from Graze Premium Burgers.
"I'm like a quick services guy," he explained, which is why he likes to slip into Graze, a counter-service restaurant like Miller's Serial Grillers pizza, sandwich and burger shops that he and his brother launched as a food truck 11 years ago. "I'm 100% stuff that's similar but different."
Serial Grillers, which names its cheesesteak sandwiches and burgers after Hollywood serial killers, has grown to four locations since opening the original at 5975 E. Speedway: 1970 W. River Road, 7585 S. Houghton Road and 5660 W. Cortaro Farms Road in Marana. The brothers also have a Mexican restaurant, Toro Loco Tacos & Burros at 5737 E. Speedway, and Craft, A Modern Drinkery at 4606 E. Speedway.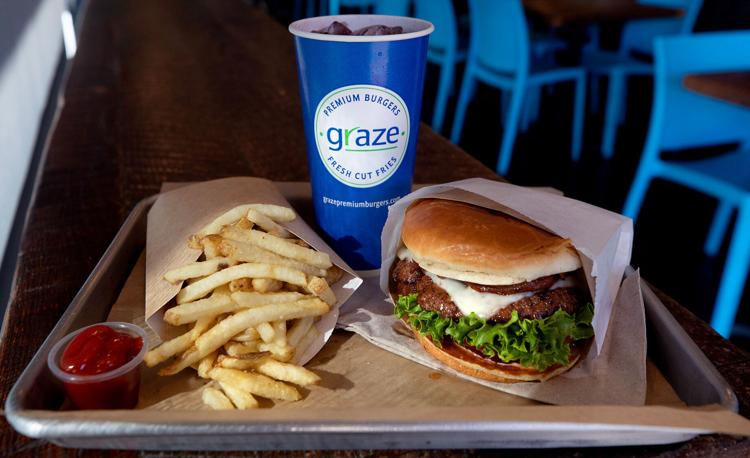 Serial Grillers owner Travis Miller likes to head to Graze Premium Burgers for the double graze burger with pepper jack cheese, bacon, fries and a blueberry soda.


Mamta Popat, Arizona Daily Star


Where he eats: Graze Premium Burgers was born in 2014 as an offshoot to owners Jeff Katz and Paolo DeFilippis' Choice Greens design-your-own salad restaurant, which they launched in 2005. The pair also own Truland Burgers & Greens at 7332 N. Oracle Road.
There are two locations of Graze: 2721 E. Speedway and 5635 E. Broadway.
Connect online: Find Transplant Detroit Style Pizza at transplantpizza.com; Serial Grillers at serialgrillersaz.com; Toro Loco at torolocotacos.com; and Craft at craftdrinkery.com. Find Graze at grazepremiumburgers.com.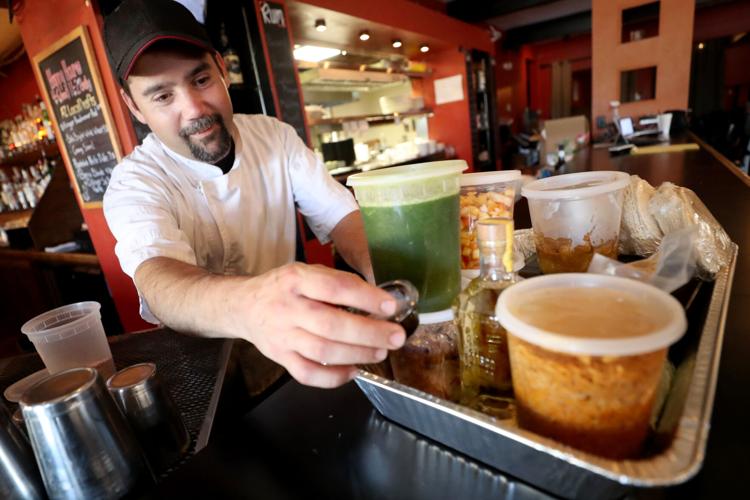 Chef Kenneth Foy doesn't eat out much, as he spends much of his time at his restaurant, Dante's Fire.


Kelly Presnell, Arizona Daily Star


Deep-fried Asian bliss
The chef: You can find pan-seared foie gros, escargot and mussels Newburg on Kenneth Foy's menu at Dante's Fire.
But when the chef-owner and reigning Tucson Iron Chef goes out to eat, you can find him nibbling on something decidedly less fancy: deep-fried spring rolls at the Miss Saigon location at 1072 N. Campbell Ave., near the University of Arizona.
"I order there three to five times a month," said Foy, whose restaurant at 2526 E. Grant Road will celebrate its 10th anniversary in April. "They are the only people who have fried spring rolls in rice paper. And that reminds me a lot of my years in D.C. where the Vietnamese community was massive."
Dante's Fire chef-owner Kenneth Foy lays out his strategies for Saturday's Iron Chef petition

Courtesy Iron Chef Tucson

Foy grew up in Arlington, Virginia, not far from the D.C. metro area, where he trained as a chef and worked in a number of D.C. area restaurants before moving to Tucson in 2003.
He admitted that he doesn't eat out a whole bunch; his restaurant, which also specializes in craft cocktails and eclectic New American cuisine that takes its culinary cues from white-tablecloth fine dining set in a casual environment, is open until 2 a.m. Thursdays through Saturdays and until 10 p.m. the rest of the week, giving him little down time.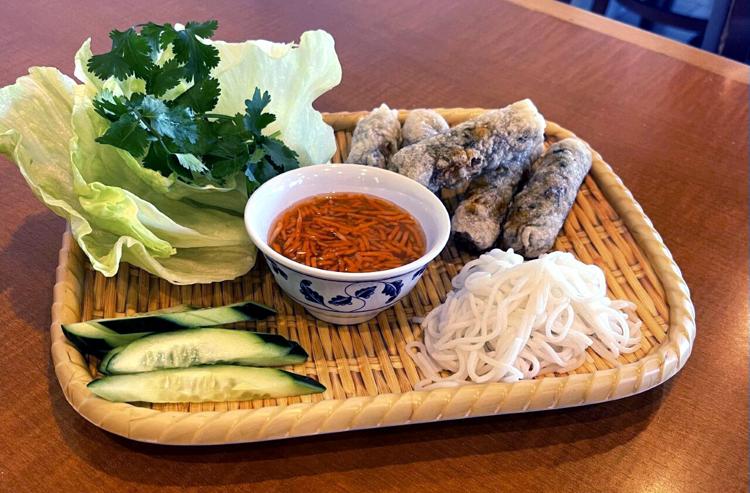 When Dante's Fire Chef Kenneth Foy stops by Miss Saigon, he likes to pick up the deep fried spring rolls.


Cathy Burch, Arizona Daily Star


Where he eats: There's a simple joy when Foy bites into the crunchy spring roll, one that Miss Saigon owner Steve Ma can appreciate.
"You don't find that a lot in town because most people use the Chinese (won-ton) wrappers," said Ma, whose family opened their original Miss Saigon in 2001 at 1072 N. Campbell Ave.
Ma said he soaks the rice paper in lukewarm water, then fills it with seasoned ground pork, scallions, bean thread and woody mushrooms. Then he deep fries them and serves them with rice noodles, cilantro and a lettuce cup, with a housemade fish sauce for dipping.
"It's kind of crunch and kind of cold with the lettuce cup," he explained. "It kind of flows together."
The fried spring rolls is one of the top sellers at Miss Saigon, which has two other Tucson locations: 47 N. Sixth Ave. and 250 S. Craycroft Road.
At one point, the family had five locations before shuttering its two Marana restaurants. Ma last week said he's still flirting with the idea of reopening the restaurant at 4650 W. Ina Road that he closed in 2017 when a years-long road project on Ina and Interstate 10 kicked off.
Connect online: Find Dante's Fire at dantesfireaz.com. Find Miss Saigon at tucne.ws/1mgz.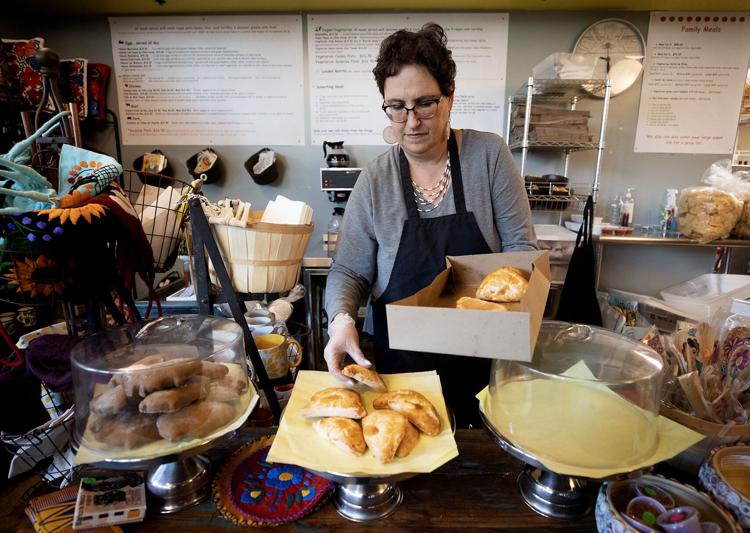 Marcela Davila-Barley, owner of The Little One, makes it a point to meet up with friends once a month at the breakfast and brunch spot
Teaspoon
, on the northwest side.


Mamta Popat, Arizona Daily Star


From a Little One to a big bite
The chef: Among the glittering new hip-and-happening restaurants populating the downtown entertainment district are a few old-timers like El Charro Cafe whose reputations precede them and histories bridge the gap of then and now.
Among those few legacy restaurants is The Little One at 151 N. Stone Ave., the original home of Suzanna Davila's immensely popular Café Poca Cosa. When Davila, who opened the restaurant with her father in 1985, moved to bigger digs, her sisters Sandra Davila and Marcela Davila-Barley kept the original space, redubbing it The Little One to avoid confusion with Poca Cosa.
Suzanna shut down Poca Cosa, which had moved back downtown to 110 E. Pennington St. in 2005, months into the COVID-19 pandemic in October 2020, but The Little One remained. When Sandra retired a couple of years ago, Marcela decided to keep the restaurant and her sister's legacy going.
She works at the restaurant from 9 a.m. to 2 p.m. Tuesdays through Fridays almost without fail. In February, she's extending the hours to Saturdays, and she will likely take those shifts, as well.
That's why she enjoys her monthly breakfast outings with friends to the northwest side Teaspoon restaurant.
Where she eats: The breakfast and brunch restaurant at 7053 N. Oracle Road is home to the intriguing bubble waffle, which is a waffle with little bubble bumps. But Davila-Barley and her friends are more enamored with the 6-year-old family-owned cafe's strawberries and cream croissant, found on the shared plates section of the menu.
"They have a fabulous croissant with cream and fruit. It is this delightful sandwich type thing with crème fraîchee and seasonal berries," Davila-Barley gushed, sounding as if just the mention of the dish took her to her happy place. "It's not very healthy, I'm sure, but it's delightful. It's super yummy and it's gigantic; it takes up a whole plate."
Teaspoon is open daily from 8 a.m. to 3 p.m.; it opens at 7 am. Sundays.
Connect online: Find The Little One at thelittleoneaz.com. Find Teaspoon at teaspoontucson.com.
Restaurants and bars that opened in the Tucson area in 2022
Oh My Chicken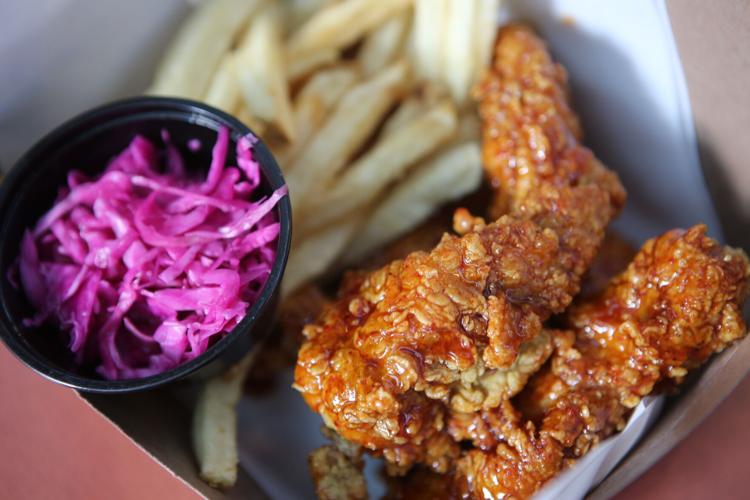 Pictured are sweet chili chicken tenders from Oh My Chicken at Park Place Mall.


Ellice Lueders, This Is Tucson


Park Place Mall Food Court, 5870 E. Broadway
Korean-style fried chicken
Website: Oh My Chicken
This new mall vendor serves some of the best fried chicken in Tucson
Mountain Mike's Pizza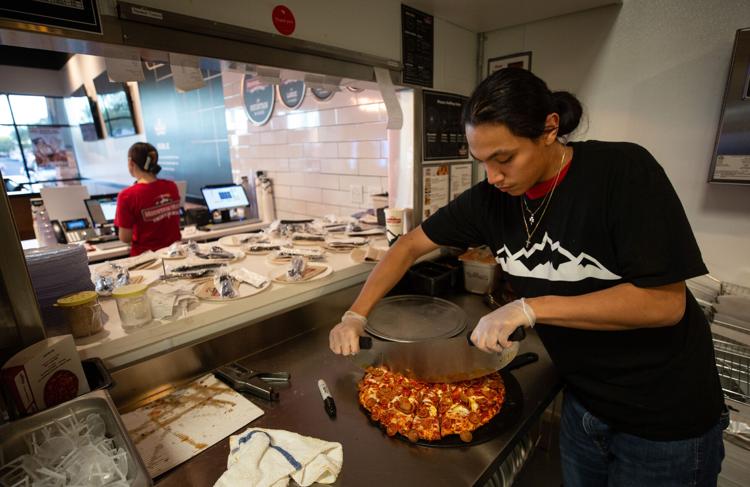 Mario Rosales cuts up a a pizza at Mountain Mike's Pizza. The restaurant occupies the former Five Guys space at Oracle and Wetmore roads.


Rick Wiley, Arizona Daily Star


4362 N. Oracle Road
520-524-1700
Website: Mountain Mike's Pizza
The restaurant is known for its 20-inch pies.
Pizzeria known for 20-inch pies makes Tucson debut
Muncheez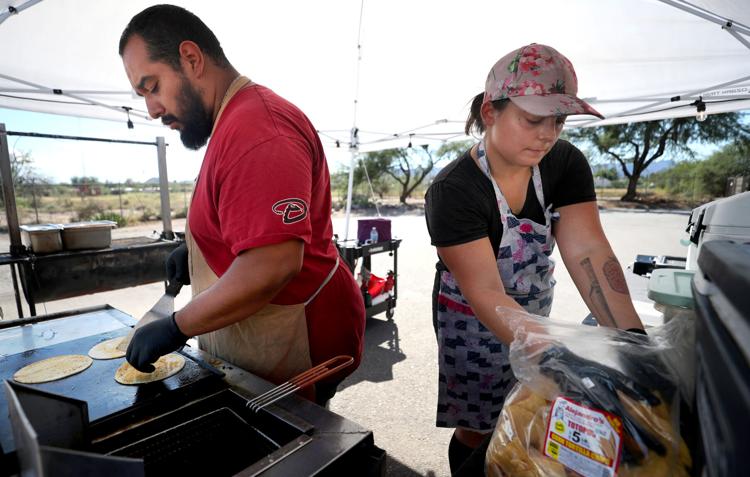 Aurelio, left, and Morgan Garcia prepare a customer order for Muncheez, set up outside Dragoon Brewing, 1859 W. Grant Road.


Kelly Presnell, Arizona Daily Star


Outside Danny's Baboqivari Lounge, 2910 E. Fort Lowell Road
Website: Muncheez
Aurelio and Morgan Garcia opened their food stand in September.
This new food stand serves two of our favorite comfort foods: burgers and tacos
Tran's Fats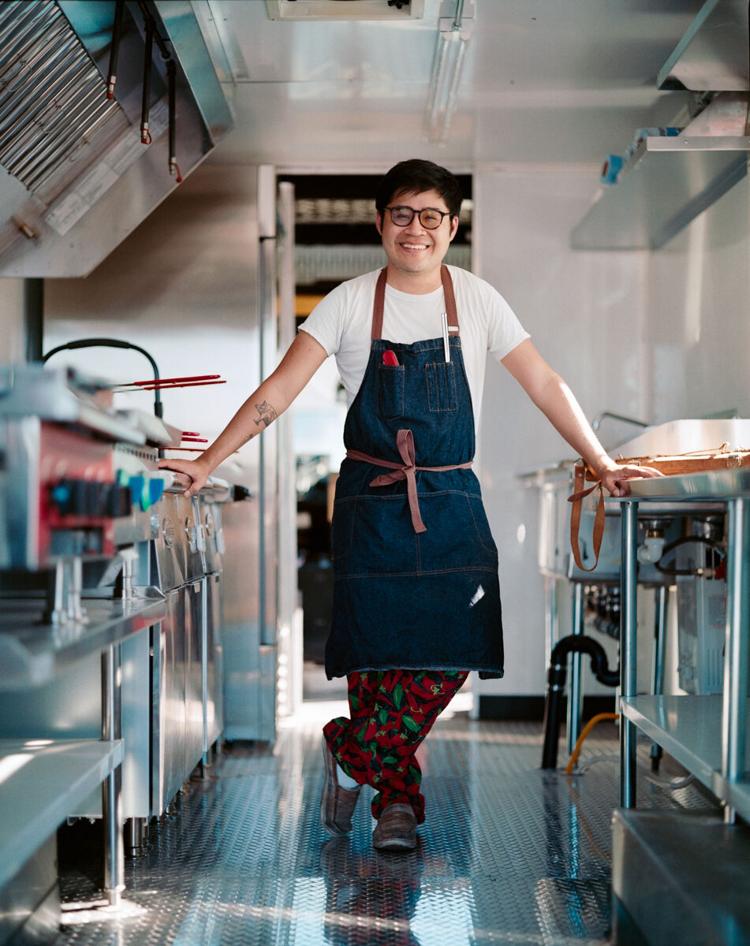 After years in the making, local foodie Jackie Tran has opened Tran's Fats at Hotel McCoy.


Taylor Noel Photography


Jackie Tran opened this food truck in November. It can be found at Hotel McCoy, 720 W. Silverlake Road, most of the time.
Check out Tran's Fats website for other locations.
Tucson's favorite foodie Jackie Tran just opened a food truck
Rollies Mexican food truck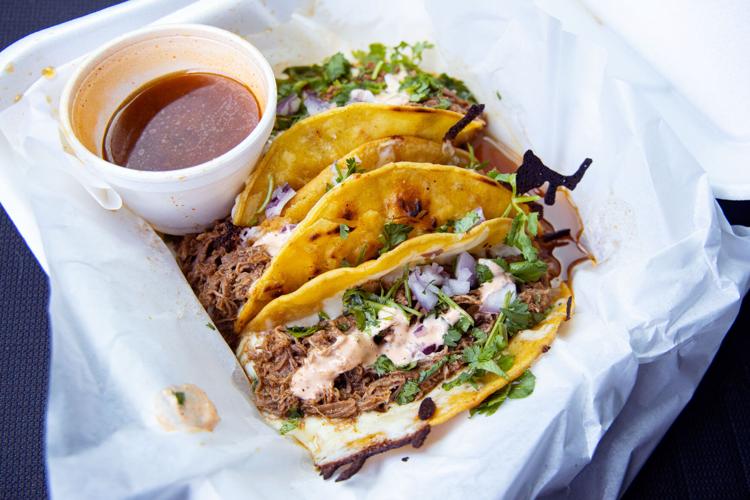 Birria rojo tacos with melted cheese and spiced beef broth are all the rage at Rollie's Mexican Patio.
Andi Berlin | This Is Tucson
Rollies Mexican Patio opened its second location with a food truck at the MSA Annex, 267 S. Avenida del Convento, Nov. 1, 2022.
Website: rolliestucson.com
Tucson favorite Rollies is opening a food truck at the MSA Annex
Houlden's Rise Above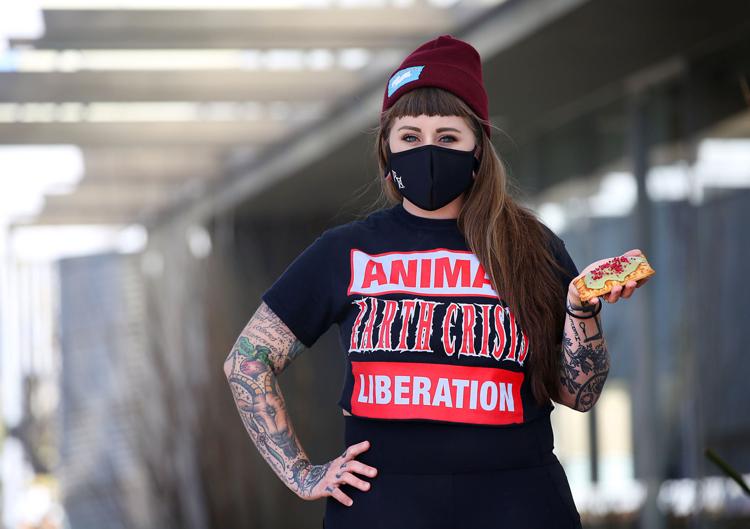 Hannah Houlden is the owner of Houlden's Rise Above. Her vegan pastries, which include turnovers, pop tarts, cookies and more, tend to sell out at Coffee Times Drive-Thru.


Mamta Popat / Arizona Daily Star


Owner Hannah Houlden opened this brick and mortar vegan bakery at 5029 E. Fifth St. this year. 
The bakery is open Saturdays and Sundays from 10 a.m. until items are sold out. Houlden's pastries can also be found at several coffeehouses around Tucson.
Website
Tucson's favorite vegan bakery FINALLY has a brick and mortar
Mojo Cuban Kitchen and Rum Bar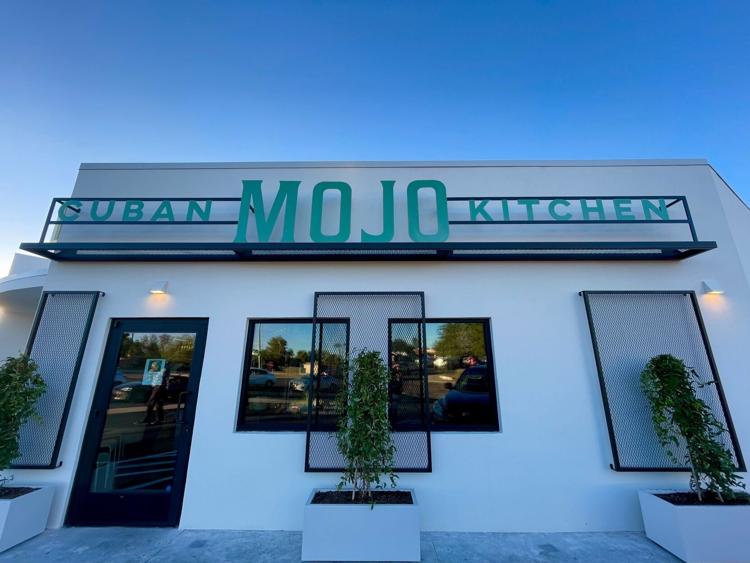 Mojo's venue was completely redesigned from the spot's previous iteration as a Caribbean-themed nightclub, at 1929 E. Grant Road.


Elvia Verdugo


1929 E. Grant Road
Website: mojocuban.com
Mojo Cuban opened Oct. 30, 2022.
This new restaurant brings Cuban flavors to midtown Tucson
Tita Tita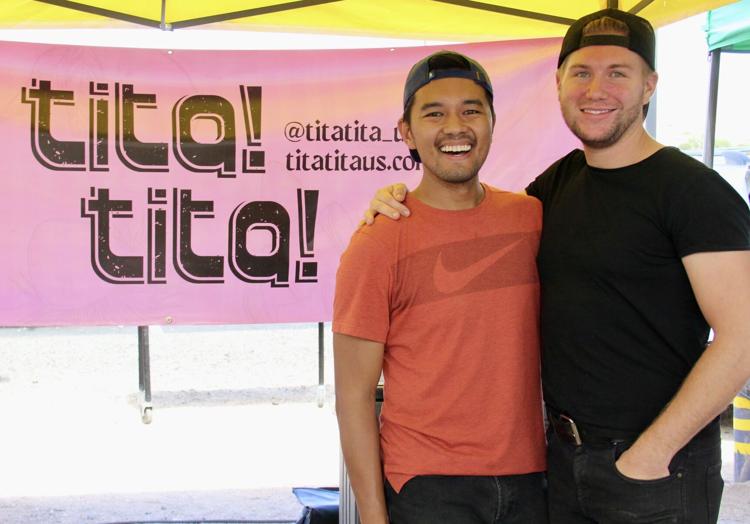 Philip Rieff and Cody Webster are the masterminds behind Tita Tita, bringing Filipino food to Tucson.


Gloria Knott, This Is Tucson


Tita Tita is a pop-up restaurant serving Filipino food. Owners Philip Rieff and Cody Webster hope to open in a brick and mortar location in the future. Go to titatitaus.com to see where it will pop up next.
There's a new spot serving Filipino food in Tucson, from lumpia to BBQ
The Cookie Plug
Jesse Tellez
150 N. Campbell Ave.
Website: cookieplug.com
Cookies are baked fresh daily. More locations will open in Tucson next year.
Two Hands Corn Dogs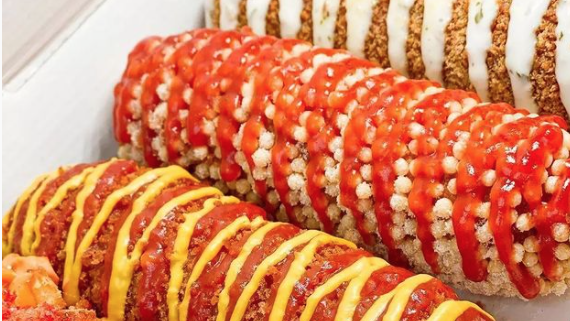 Corn dogs or cheese sticks can be covered in crispy rice puffs or potato cubes and drizzled with "dirty sauce" at Two Hands Corndog shop.


Two Hands Corndogs


2786 N. Campbell Ave.
781-786-1193
Website: Two Hands Corn Dogs – Campbell (usakor.com)
Two Hands Corn Dogs opened its first Tucson location October 12, 2022. This unique eatery features seven Korean-style corn dog options, plus fries and elote.
Two more Tucson-area locations are in the works.
12 local restaurants and eateries that closed their doors in 2022 😢
Rudy's "Country Store" & Bar-B-Q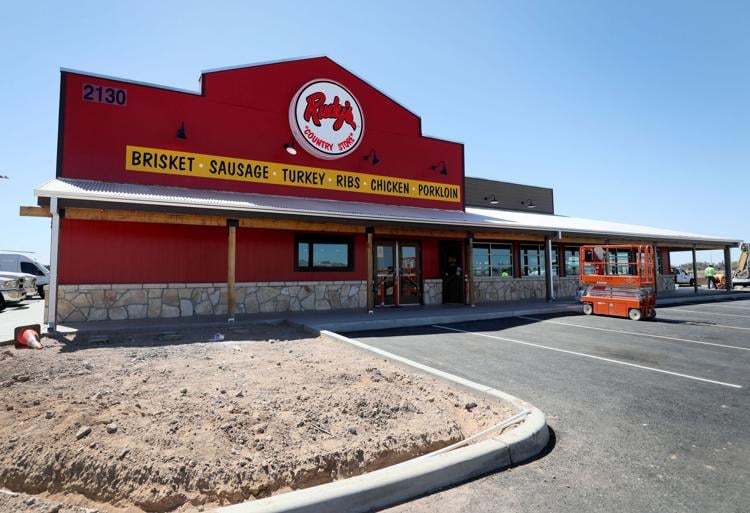 Construction continues on the new Rudy's "Country Store" & Bar-B-Q restaurant, 2130 E. Ajo Way. The Texas-based company has three Phoenix-area Rudy's locations and plans to open its Tucson location on June 21.


Mamta Popat, Arizona Daily Star


2130 E Ajo Way
520-908-7397
Wesbite: rudysbbq.com
Rudy's specializes in all things barbecue from their popular brisket to smoked turkey breast, chicken, ribs and pulled pork. Meat is sold by the half-pound — ranging from $6.99 for sausage links to $10.99 for brisket — and sides are a la carte.



Texas BBQ chain Rudy's opening Tucson location in June
Bonafide "Texplorer" Chet Garner, host of "The Daytripper" that explores all things Texas, learns how to cut a brisket like a pro from the Rudy's "Country Store" & Bar-B-Q team.

Courtesy Rudy's Bar-B-Q

Nattha's Bann Thai Asian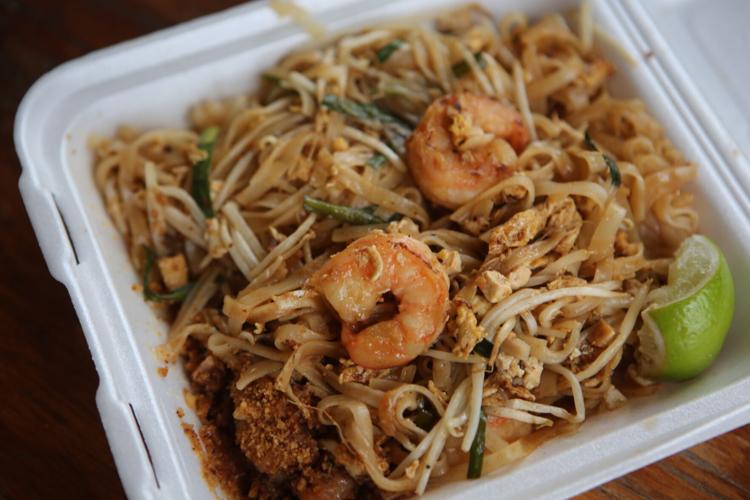 Nattha's Bann Thai Asian recently opened in the former Peking Palace, serving up Thai and Cantonese dishes including the pictured shrimp Pad Thai. 


Ellice Lueders, This Is Tucson


6970 E. 22nd St.
Nattha's Bann Thai Asian, located at 6970 E. 22nd St., opened around June and serves up Thai and Cantonese dishes from mussaman curry to Pad Thai. 
Website: Nattha's Bann
By the Bucket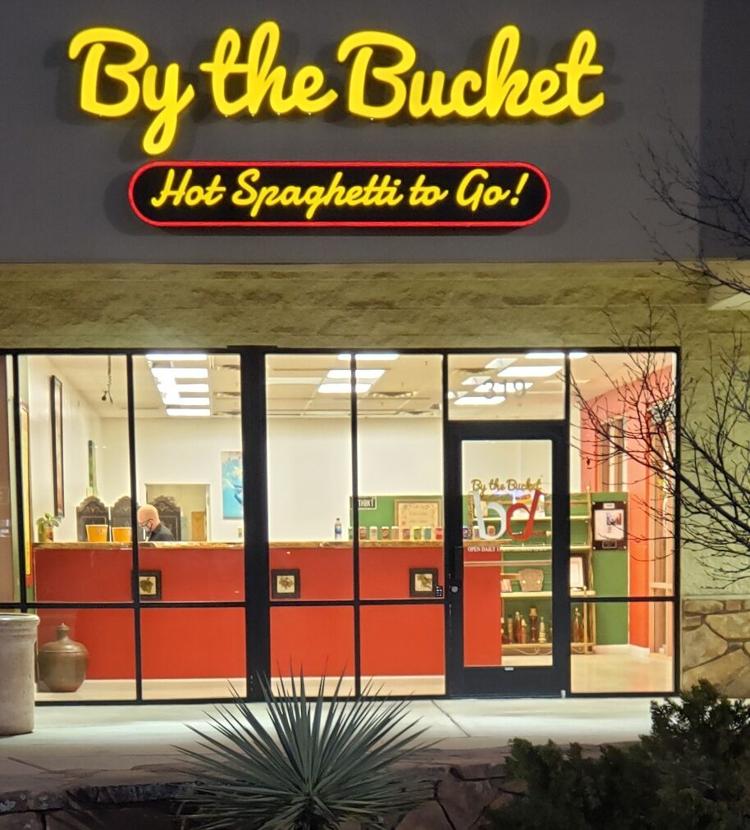 Tucson is getting its first By The Bucket takeout spaghetti shop this fall near Kolb and Tanque Verde roads.


photos Courtesy of Bret daCosta


2130 N. Kolb Road
(520) 771-6917
Website: www.bythebucket.com/
By the Bucket sells hot spaghetti to go in a bucket, meatballs, meatball subs, deserts and cold drinks.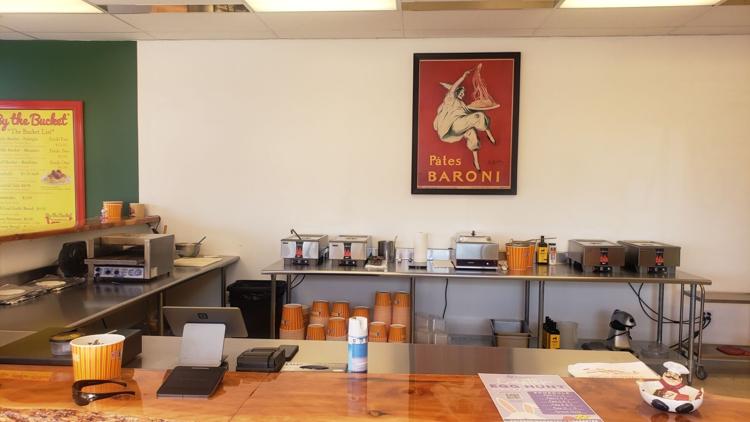 By The Bucket's kitchens are simple, with steamers for the spaghetti, warmers for the marinara and meatballs, and a toaster for the bread.


Courtesy of Bret daCosta



Eat spaghetti by the bucket at this Tucson restaurant coming soon
Peace, Love and Pops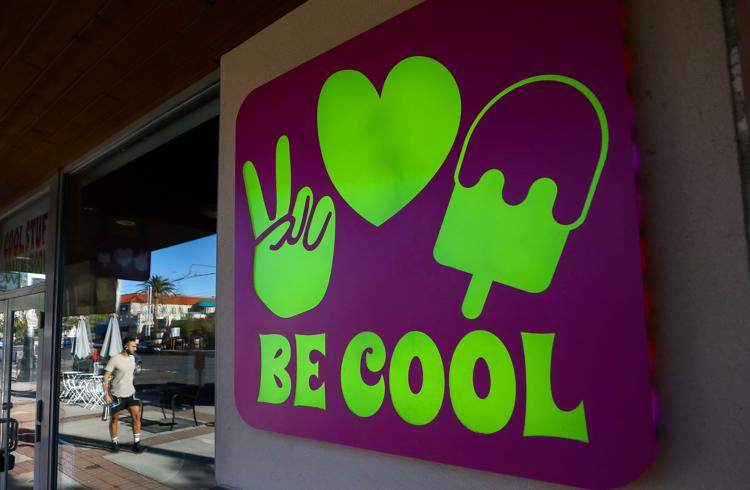 A pedestrian walks past soon to be popsicle restaurant Peace, Love & Pops, 845 E. University Blvd., in Tucson, Ariz. on March 24, 2022. 


Rebecca Sasnett, Arizona Daily Star


814 E University Blvd
(520) 372-7805
Website: peaceloveandpops.com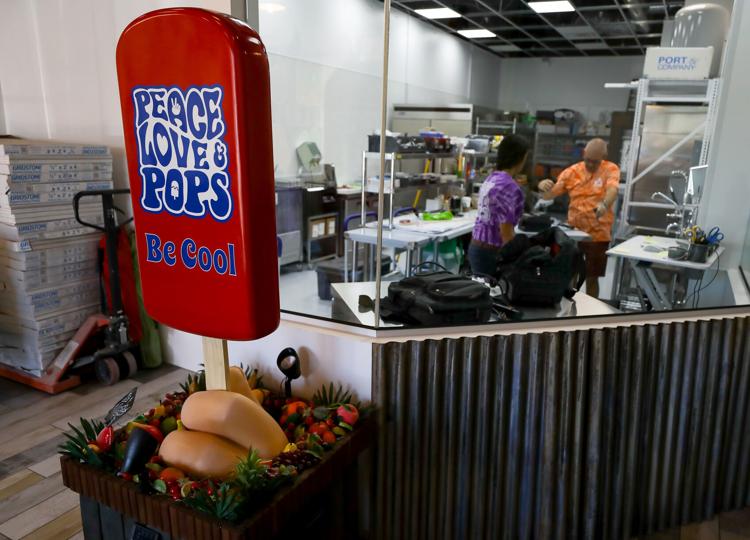 A new popsicle shop — Peace, Love & Pops — will be going in at 845 E. University Blvd. The restaurant, which  will feature fresh fruit popsicles as well as more inventive flavors, from regional prickly pear to cream-based popsicles with cereal, is expected to open in late April or early May.


Rebecca Sasnett, Arizona Daily Star


Tooley's Cafe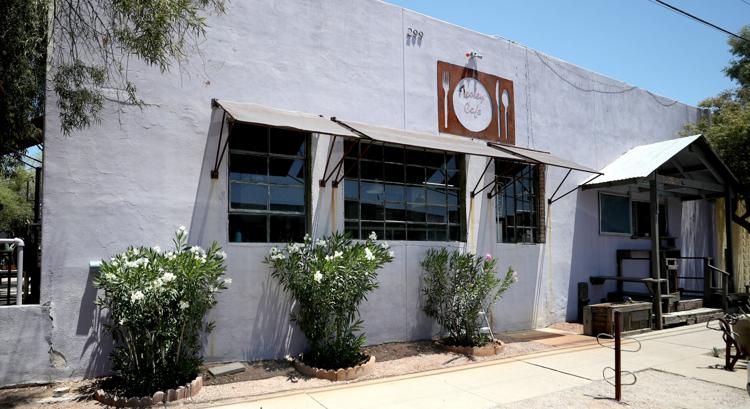 Tooley's will reopen with the original breakfast and lunch menu that dates back to 1989.


Kelly Presnell, Arizona Daily Star


299 S. Park Ave
(520) 203-8970
Website: Facebook.com/TooleysCafe
The restaurant at 299 S. Park Ave. will reopen, after a six-year closure, on Friday, June 3, with the original breakfast and lunch menu that dates back to 1989.

Turkey tacos are back: After a six-year closure, Tooley's Cafe is now open again
Texas Burrito Company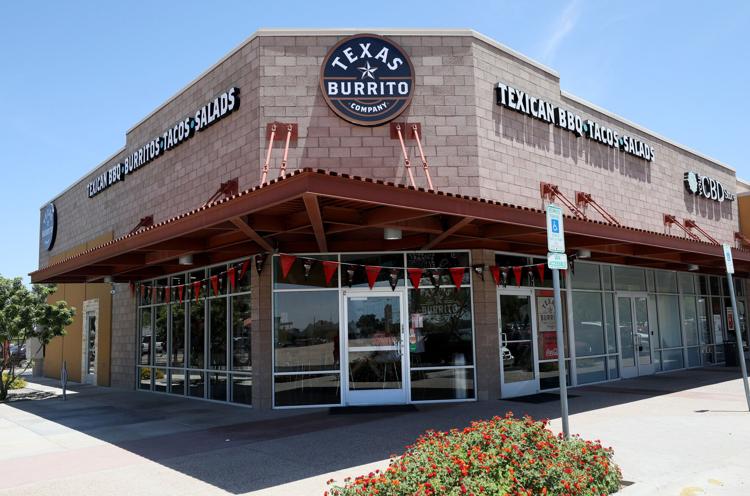 Texas Burrito Company is located at 1570 E. Tucson Marketplace Blvd.


Mamta Popat, Arizona Daily Star


1570 E. Tucson Marketplace Blvd
Suite 100
520-367-6050
Website: texasburritoco.com
This new restaurant on Tucson's south side is run by Jason Scott, who incorporates his Texan roots and barbecue into traditional Sonoran food.
This new restaurant combines Sonoran food with Texas-style barbecue
Ren Bakery and Espresso Bar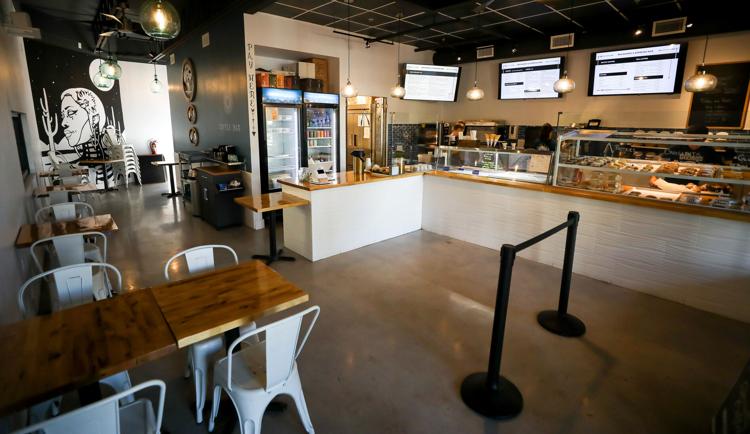 Ren Bakery and Espresso Bar opened in the former 8 Degrees Ice Cream & Cookies, an 1,100-square-foot space that already had an oven.


Rebecca Sasnett, Arizona Daily Star


4320 N. Campbell Ave., #43
520-389-8926
10 a.m. to 8 p.m. Mondays through Fridays and from 9 a.m. to 8 p.m. Saturdays and Sundays. 
Baked goods from muffins and danish to scones and cinnamon rolls that are used in Ren Coffeehouse nearby, and of course, espresso.
Tanna's Botannas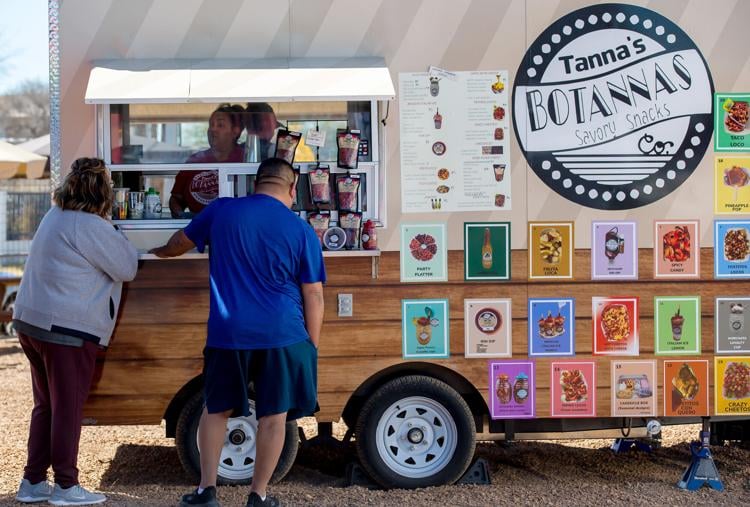 Marie and Buddy Lozano place their order at Tanna's Botannas, 4426 S. Sixth Ave.


Rebecca Sasnett, Arizona Daily Star


4426 S. Sixth Ave.
520-445-5875
Website: tannasbotannas.com
Spicy candies and snacks are on the menu.

Find spicy Gushers and other Mexican-inspired snacks at this food truck and soon-to-open shop
Squared Up Pizza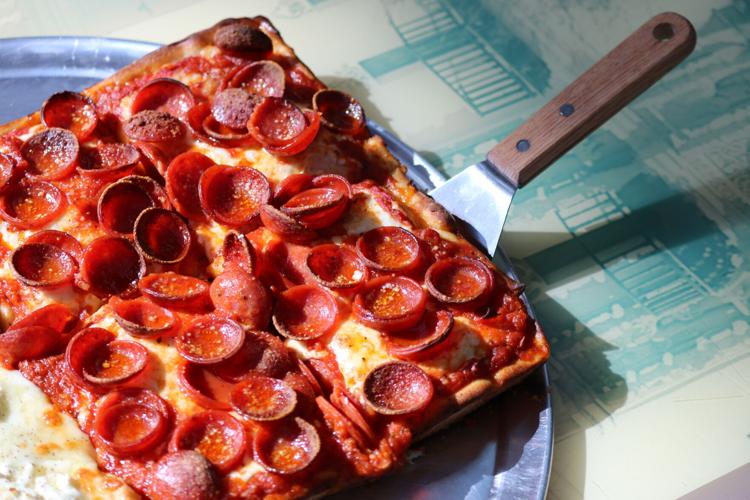 Squared Up Pizza uses fresh pepperoni and co-owner Mario Badali's family recipe for Sicilian pies.


Ellice Lueders photos, Arizona Daily Star


5870 E Broadway
520-519-2000
Website: facebook.com/squareduppizza
This pizza spot presents Sicilian pies like you get in New York. Their pies are in the traditional Sicilian square, with a thicker base and crunchy crust.

New pizza spot Squared Up brings a slice of Sicily (and New York) to Tucson
Frida's Cafe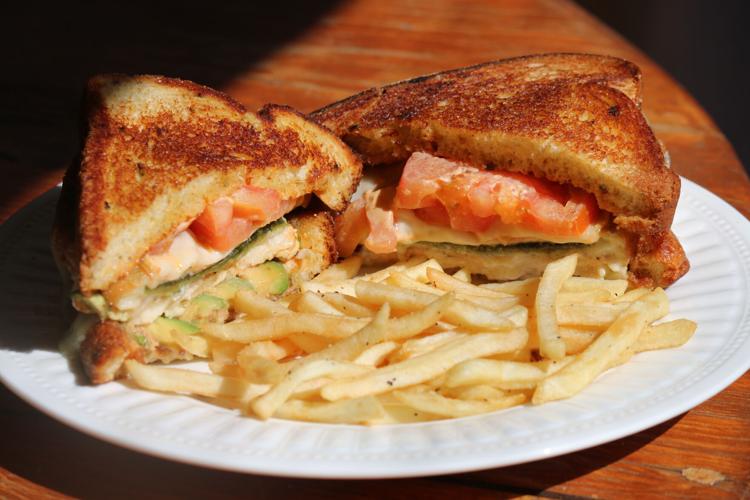 Frida's Cafe's Diego Rivera sandwich is a spin on a BLT, with a chile relleno instead of bacon, plus some avocado.


Ellice Lueders


5526 E Grant Road
520-367-4711
Website: fridascafe.net
Menu items are inspired by the famous painter couple, Frida Kahlo and Diego Rivera.
The Monica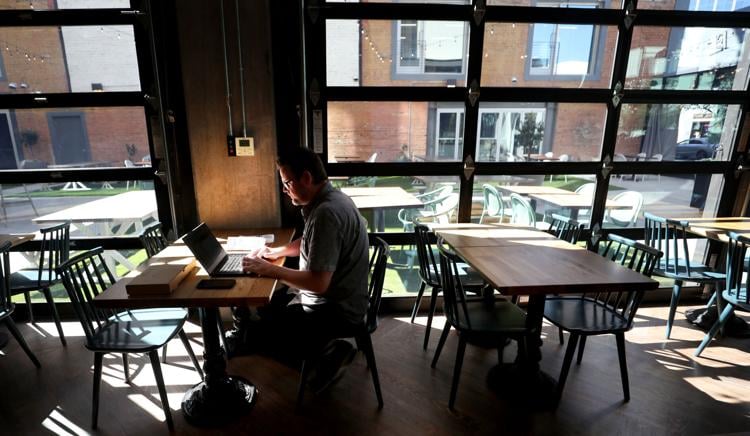 Chris Ahlers gets some work done in the main dining room near the retractable doors to the patio after lunch at The Monica, 40 E. Congress St.


Kelly Presnell, Arizona Daily Star


40 E. Congress St.
520-645-1924
Website: themonicatucson.com
The Monica opened as an offshoot of El Charro Café. It is named for El Charro's founder Monica Flin and includes a market along with the restaurant.

New restaurant The Monica, named after El Charro's founder, is now open downtown
BoSa Donuts
6872 E. Tanque Verde Road
520-526-2341
bosadonutsaz.com
BoSa Donuts serves more than donuts and coffee. You can get lunch there with sandwiches and other drinks.
Bun Dock Vietnamese Noodle
3225 N. Swan Road, Suite 111
520-274-7419
bundockvietnamese.com
The restaurant specializes in Vietnamese Bún (Vermicelli Salad Bowls)
Cruda Mariscos & Oyster Bar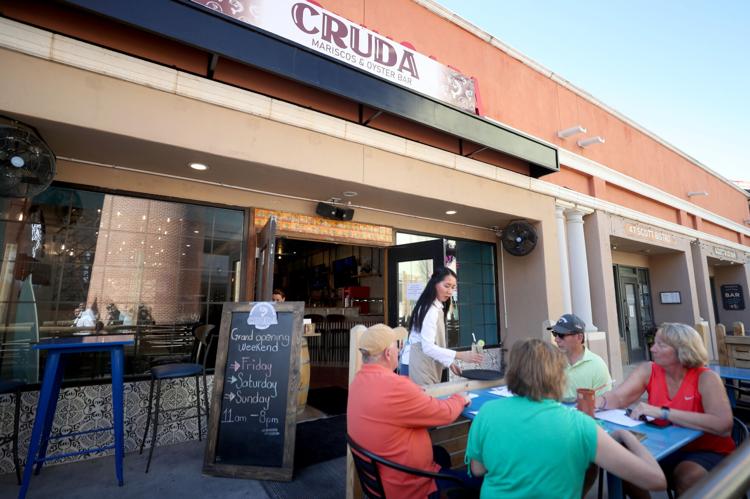 Server Lili Garcia brings drinks to the outdoor dining area in front of the new restaurant Cruda, 31 N. Scott Ave., Tucson, Ariz., Feb. 10, 2022.


Kelly Presnell, Arizona Daily Star


31 N. Scott Ave.
520-207-0589
Cruda is the newest in a slew of opulent, Mexican-influenced restaurants across Tucson. It was opened by Danny Cordova in the space left when his first downtown venture, La Chingada, moved into the former location of the now-closed restaurant Cafe Poca Cosa.

Oysters and ceviche micheladas: New restaurant Cruda just opened downtown
Fullylove's
Pictured is half of the V-Licious Vegan Burger and veggie chips from Fullylove's now in Main Gate Square


Gloria Knott, Arizona Daily Star


994 E. University Blvd.
520-534-7896
fullyloves.com
This lunch to late-night munchies spot has classic and vegan burgers and sandwiches and sides and a considerable dessert menu.
Guadalajara Grille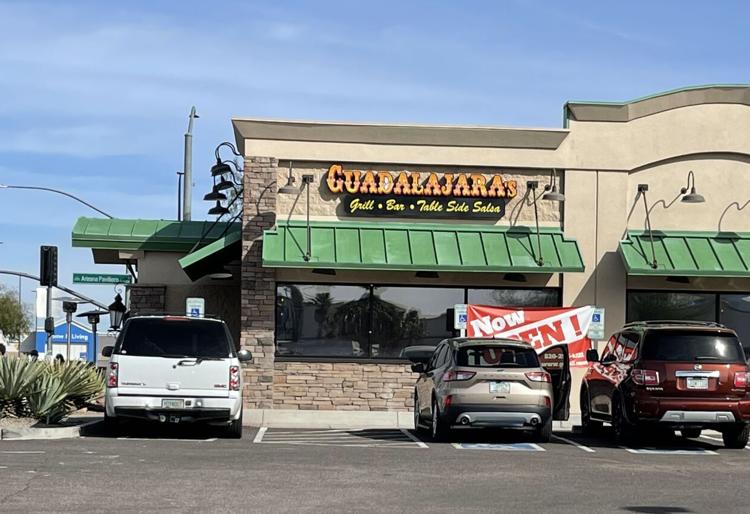 Guadalajara's in Marana has opened with the same classic Mexican dishes as its sister locations in Tucson.


Cathalena E. Burch, Arizona Daily Star


5955 W. Arizona Pavilions Drive
520-296-4221
ggrill.com
This Mexican restaurant at 5955 W. Arizona Pavilions Drive is the third location for chef-owner Seth Holzman, which include Guadalajara Grill Mexican, 4901 E. Broadway, and Guadalajara Grill Fiesta, 750 N. Kolb Road. It has the same menu of classic Mexican food.



This long-awaited Mexican restaurant has opened its doors in Marana
Midtown Vegan Deli and Market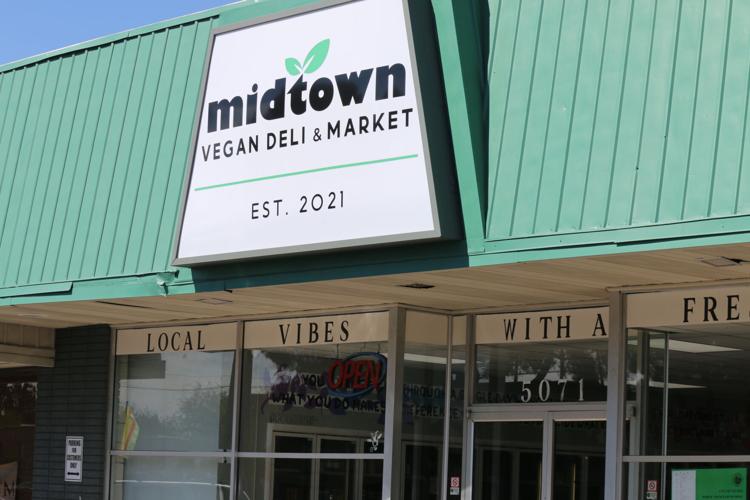 Midtown Vegan Deli and Market wants to make veganism more accessible for all.


Ellice Lueders photos, Arizona Daily Star


5071 E. Fifth St.
520-849-5553
midtownvegandeli.com
Tanya Barnett started her deli and market out of a desire to make veganism more accessible — for meat eaters and die-hard vegans alike. She asked vegans what ingredients they needed to find and placed them on her first order.

This new restaurant and market aspires to be a one-stop shop for all kinds of vegan food
Ni Hao Tea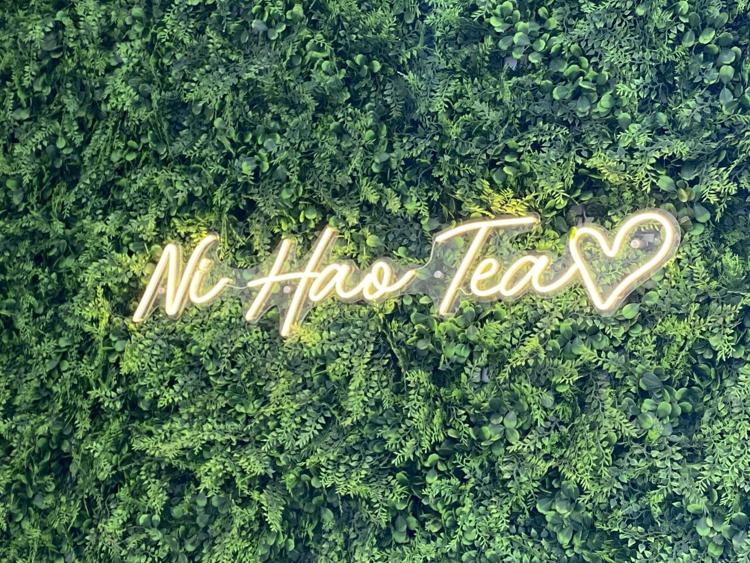 Jesse Tellez
2800 N. Campbell Ave.
nihaoteausa.com
Ni Hao Tea, with this new location, serves Boba tea and smoothies.
The Century Room at Hotel Congress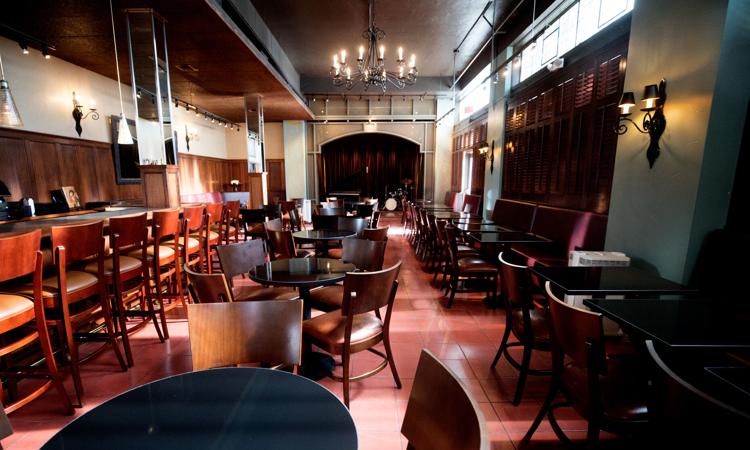 Shana Oseran spearheaded the idea of opening a jazz club called the Century Room inside Hotel Congress' former Copper Hall. The borderlands jazz and mezcal tasting lounge will open on Feb. 4.


Mamta Popat, Arizona Daily Star


311 E. Congress St.
520-622-8848
hotelcongress.com/family/century-room
Tucson's only jazz club, The Century Room borderlands jazz club and mezcal tasting lounge, is in the former Copper Hall banquet space at at Hotel Congress.



This new downtown club will serve as a home for jazz in Tucson
The Delta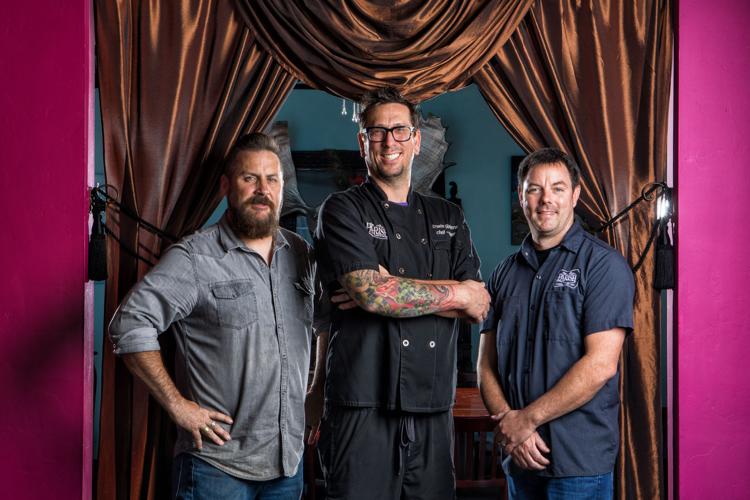 Owners of the newest downtown restaurant, The Delta. From left, Steve Dunn, Travis Peters and Bryce Zeagler hope to create a "libation and culinary thrill ride."


Courtesy of The Delta


135 S. Sixth Ave.
520-524-3400
thedeltatucson.com
The Delta officially opened on New Year's Day. It is the downtown sister project of local favorite The Parish.
Tucsonans might recognize The Parish as a restaurant that transforms an Oro Valley strip mall into a shot of New Orleans. The Delta will feature the same Southern Hospitality it will be a bar with a grill menu instead of the Parish's gumbo.

'Rock star meets Southern belle': Long-awaited restaurant The Delta is now open downtown
Bata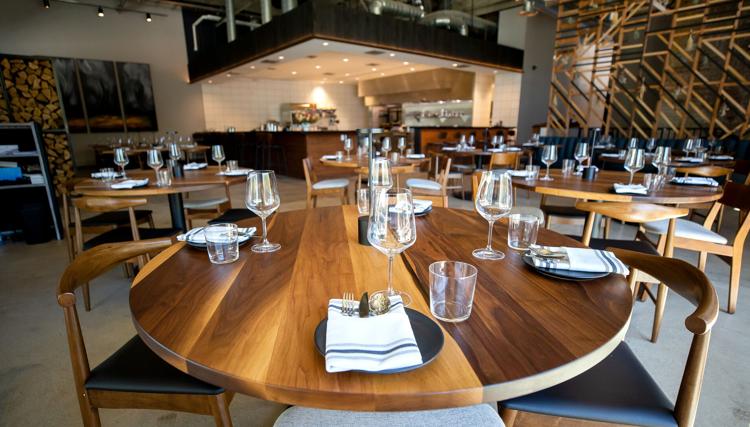 Bata takes up 6,000 square feet of the historic 1930s warehouse at 35 E. Toole Ave.


Rebecca Sasnett photos, Arizona Daily Star


35 E. Toole Ave.
Website: batatucson.com
Bata is owned by Tyler Fenton, who, with two siblings, also owns Reilly Craft Pizza and Drink. The menu will consist of foods touched by fire, whether being grilled, charred, flame dried or burned (on purpose).

New restaurant Bata, from the owners of Reilly Pizza, brings a fire-kissed menu to downtown
Pacaws Wings & Things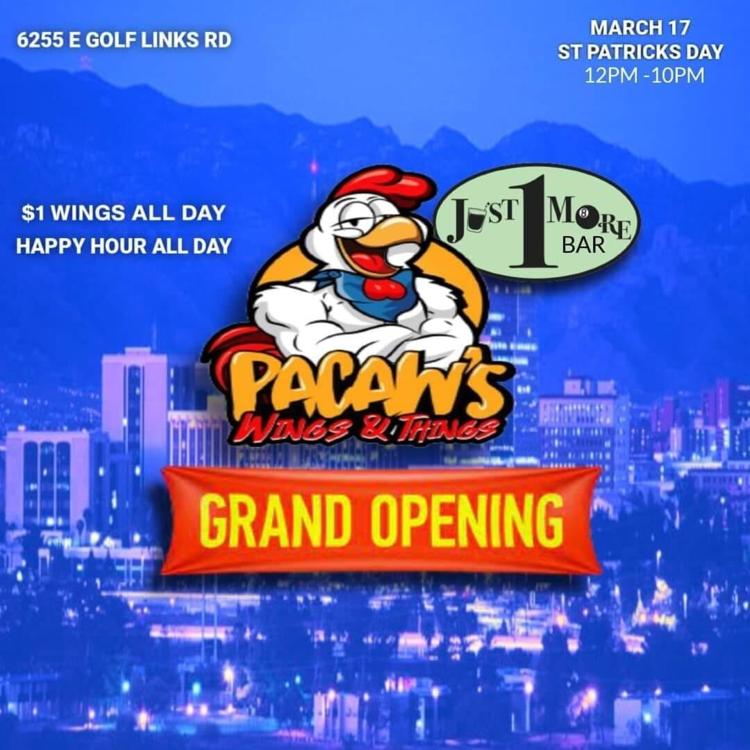 Pacaws via Facebook


6255 E. Golf Links Road
520-526-2857
Website
Contact reporter Cathalena E. Burch at [email protected]. On Twitter @Starburch
Be the first to know
Get local news delivered to your inbox!
.