Tucson writer visits 'The Great Gatsby' with a twist |
Tucson writer Jillian Cantor spent the pandemic writing "Beautiful Little Fools," a book that looks at "The Great Gatsby" from a female perspective.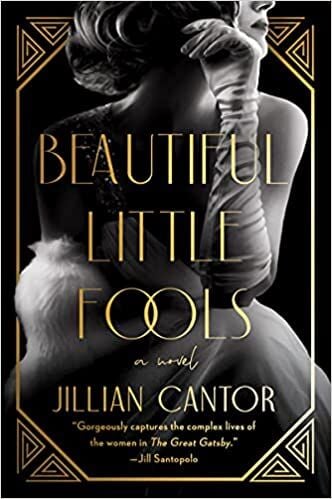 "Beautiful Little Fools" is scheduled for release on January 4th by HarperCollins
Bill Finley Special for the Arizona Daily Star

So tell me, old chap, have we heard of Daisy Buchanan? Do we know what happened to her? Does anyone do?
The answer, of course, is "no".
Daisy is one of the most mysterious characters in all of literature, almost completely unknown despite her key role in "The Great Gatsby" – the most discussed, controversial, book-packed book of our generation.
She is the love of Gatsby's life. The story revolves around her, but writer F. Scott Fitzgerald seldom lets her speak. Even the descriptions of her are vague. Who was she and what became of her after Gatsby's body was found at the bottom of his pelvis?
We'll find out in a moment, as Tucson writer Jillian Cantor will be re-introducing us in Beautiful Little Fools, due for release January 4th by HarperCollins.
Cantor may be Tucson's favorite author – her books and appearances sell out fast here – and her many readers may find it difficult to wait until January.
In "Beautiful Little Fools" Cantor invites Daisy, Jordan Baker and Myrtle Wilson to tell the Gatsby story from the perspective of women.
Cantor is best known for her historical novels about women in the 20th century, but this one has a twist. Instead of showing real people, it introduces us to women who only lived on the pages of a book.
.