Yuma Sea Eagle Squadron is recruiting U.S. Naval Sea Cadets
News 11's Adonis Albright speaks with the Yuma Squadron Chief Executive to learn more about the youth program
YUMA, Ariz. (KYMA, KECY) – The Yuma Sea Eagle Squadron is hosting a U.S. Naval Sea Cadet recruitment event at the American Legion Post 19 in Yuma this weekend. The youth program offers children from 10 to 18 years of age countless opportunities to not only learn valuable life skills, but also job shadowing for several areas inside and outside the military.
The squadron started in 2015 and has brought together so many children in the community every year since then. 17-year-old Garvey Blackwell is the first female senior cadet in her squadron and joined when the program began in Yuma at age 11. She says this program is an experience that will go a long way in preparing a person for the real world.
Courtesy photo
"I learned a lot about leadership skills and even just about public speaking and stuff like that, having to give classes and various things that will help you in the future, whether you go into the military or not … With training and stuff and meeting new people, talking to different people you don't really know. I think this organization really helps. I think that's one of the biggest things besides the military side, "Blackwell said.
Courtesy photo
On the first day of the program, you will receive a uniform and a knowledge book. similar to the military about the rules and implementation of the program. Children who stick with the program for the long term and eventually go into the military already have a head start when it comes to service.
"If you've been on the program for a year, they basically take that as a prior service. So if you go into the military and leave boot camp, you get a pay grade higher than anyone else."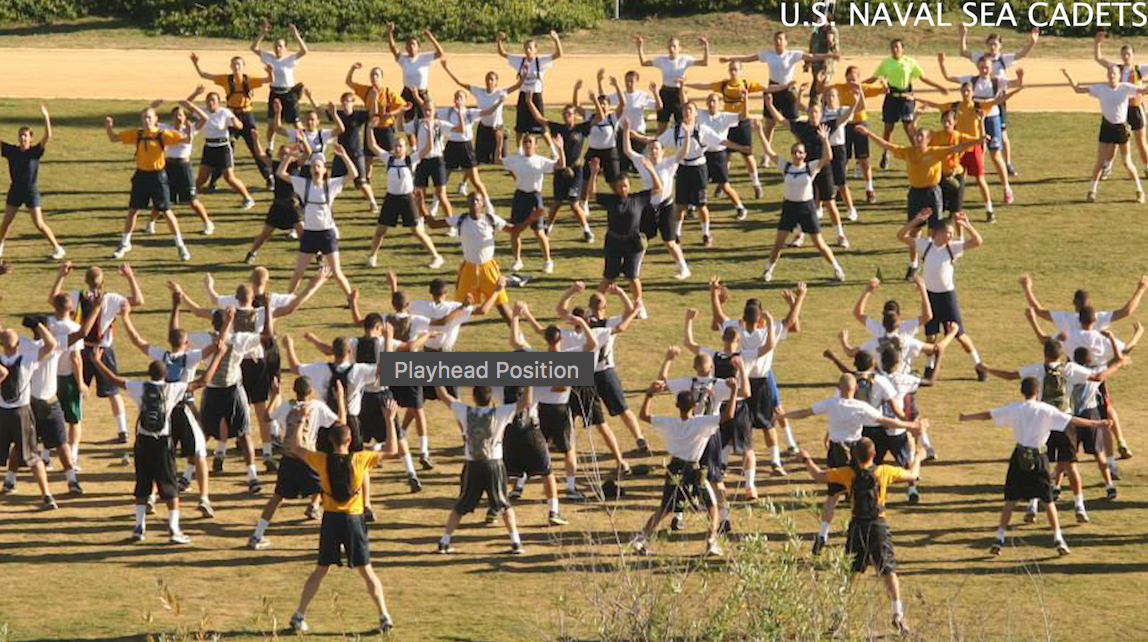 Courtesy photo
Through various training programs, midshipmen can learn everything from cooking and cleaning to cybersecurity and piloting an airplane. The exercises typically take place once a month and can even result in you traveling across the country or abroad to places like Guam, New York, or California.
The Yuma Sea Eagle Squadron started events in person last month after switching to online activities just over a year ago. According to Blackwell, it was difficult to adjust to the change for a while.
"Going virtual was a big change. It was harder just to sit in front of the screen. Especially with the pandemic and school and everyone doing that, we sat in front of our computers or iPads for most of the day instead of what we normally are. "
Now that things are slowly returning to normal, Blackwell is hoping the recruitment will increase and more children will be involved in the program.
The event will take place on Saturday, May 14, from 8 a.m. to 12 p.m. at the American Legion Post 19 on 2575 Virginia Drive. To learn more about the program, click here. You can also email [email protected] to sign up or ask questions.
Courtesy photo